Add new user
Add members to your community:
Members can be added to the community in one of three ways:
.
1. Members register their account: 
This option saves you the most time and works most effectively.
(Recommended): Tell your members to login/register on Gumb and send you the registered email address. You can send them the following two important links: Create your account and Gumb - All important links.
Members can set up a new free account themselves (Create your account) so that you (and your admins) can then use the "Add new user" function (shown below) with the registered e-mails. With an already registered account, the member ends up directly in your member administration when using this essential feature.
.
When a user already has an account, it works quickly:
.
.
2. Personal invitation email: 
You and your admins can use the invite function with the "Add new user" function:
→ Members will receive an email from the system with a temporary password and instructions on how to "Join Now." They will appear on your member administration page once they have logged in for the first time.
Important note : The link in the e-mail is valid for 24 hours , but can be sent several times. And sometimes the emails end up in the spam/advertising folder.
.
3. Send / accept joining request: 
Members who are already logged in and have a registered account can use the invitation link (community link) found on every "Home page" or in the member administration under "Send invitation link" to send a request to join.
Community admins can accept or reject requests.
Important note : Members who have not yet created a Gumb account will be directed to the registration page where they can create a free account, log in, and then click the invitation link to send the join request.
.
.
Sample instructions for members on Word
If it suits you, we can also send you a Word template. You can modify them as required and post them on your website or send them to members directly. Email us at support@gumb.app with your registered email address and your community name.
Alternatively, the article : Create your account, offers the most essential information for members to create an account.
.
.
Add new user
To add a new user, go to "Members" in the community settings (⚙) → click on "ADD MEMBER".
In the window on the right, you can enter the e-mail address of the member - directly assign to the role and group - and confirm by clicking on "ADD MEMBER".
If the system recognizes an already registered account (email address), this member will immediately appear in your member list. You can then check the role or group assignment.
Invitation by email / Function: Add new user
If this e-mail address is new, this function serves as an "invitation by e-mail":
1. → Admins send an invitation with a temporary password that is valid for 24 hours.
2. → Members click "Join Now" in the email to verify their account
Right from the "Community Settings -> Members" start typing the email address of the user you want to add.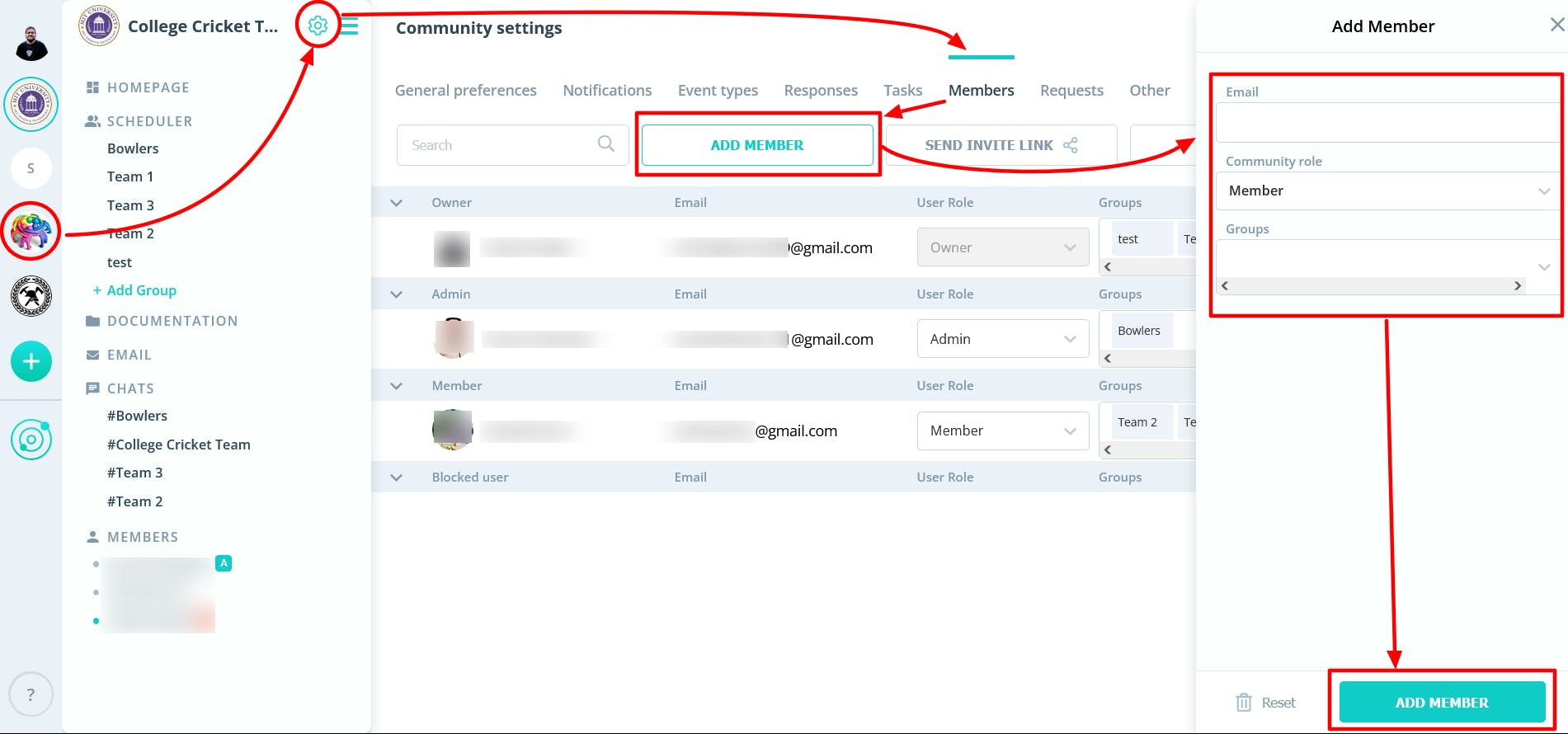 Choose the group and permission level you want to give the user. The group leader role can later be changed at group level (group settings → members).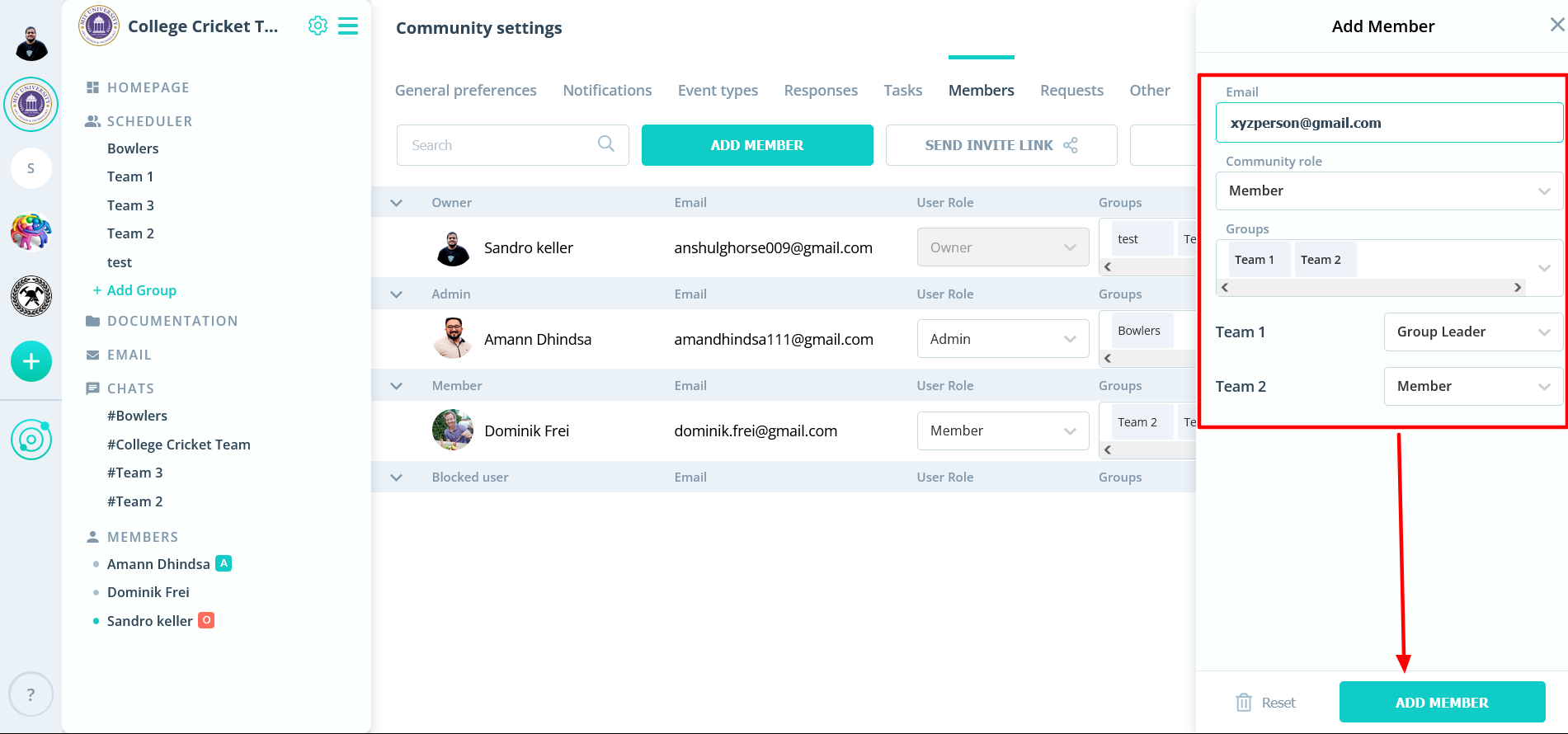 .
When you're finished, click Add Member, and the user will be added to your list of members as soon as they log in and create an account. Users who have already registered on Gumb are automatically added to your member list by the system. New users, however, may not yet appear on your list but will receive your invitation via email:
→ The user receives an e-mail and can log in Gumb using the e-mail address and a temporary password which can be changed later under Change password ("Join now" must be clicked so that the account is verified). This user has now registered on Gumb and has been added to your community as a member. Important note: The e-mail link is only valid for 24 hours; however, it can be sent several times. And the e-mails sometimes end up in the spam/advertising folder.
.
.
Send join request / community link
1. → Admins can copy and send the community link.
2. → Members, with a Gumb account, can click "Join Community" to join.
3. → Members without an account can register on Gumb, and then click on the link again to send the request.
4. → Admins can accept or reject requests.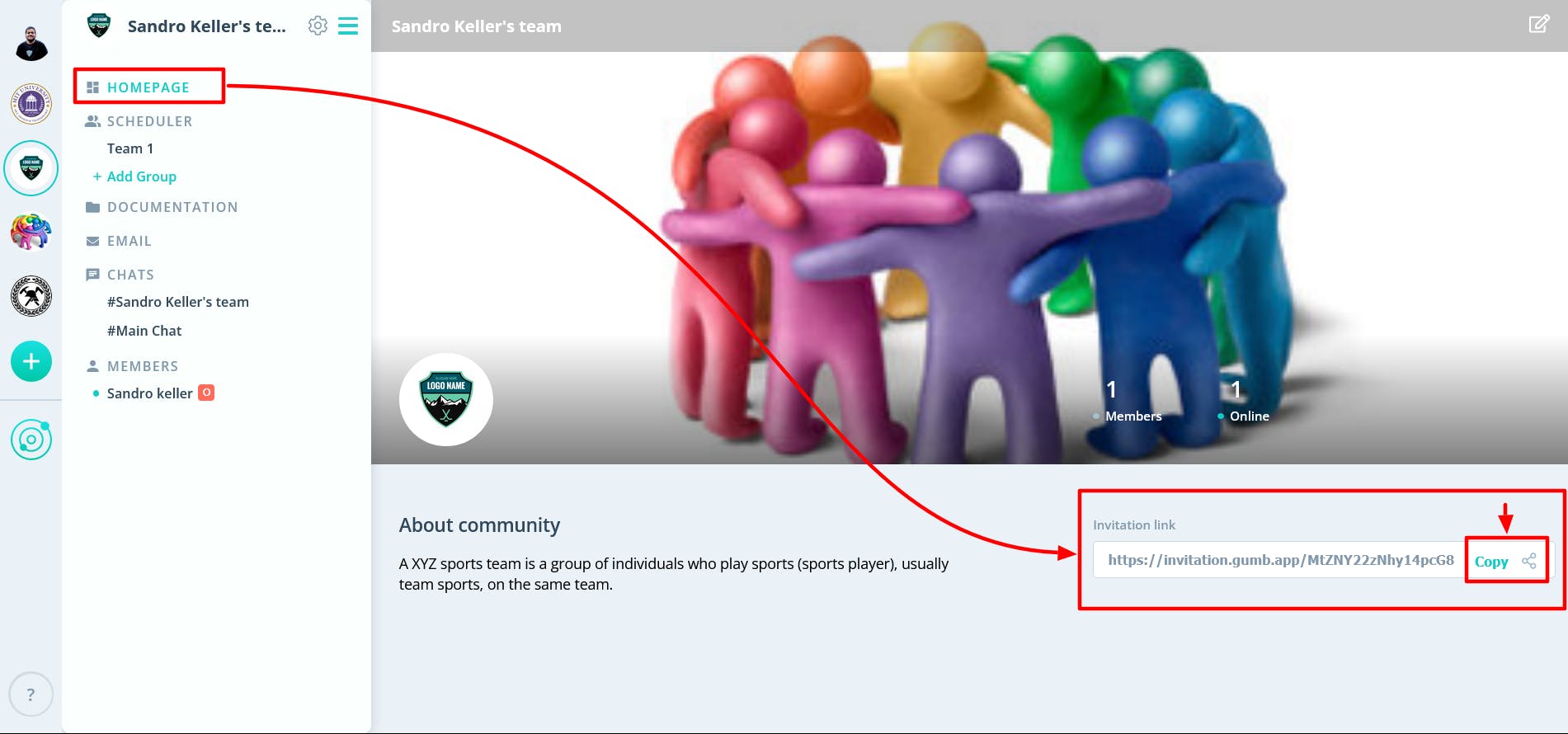 .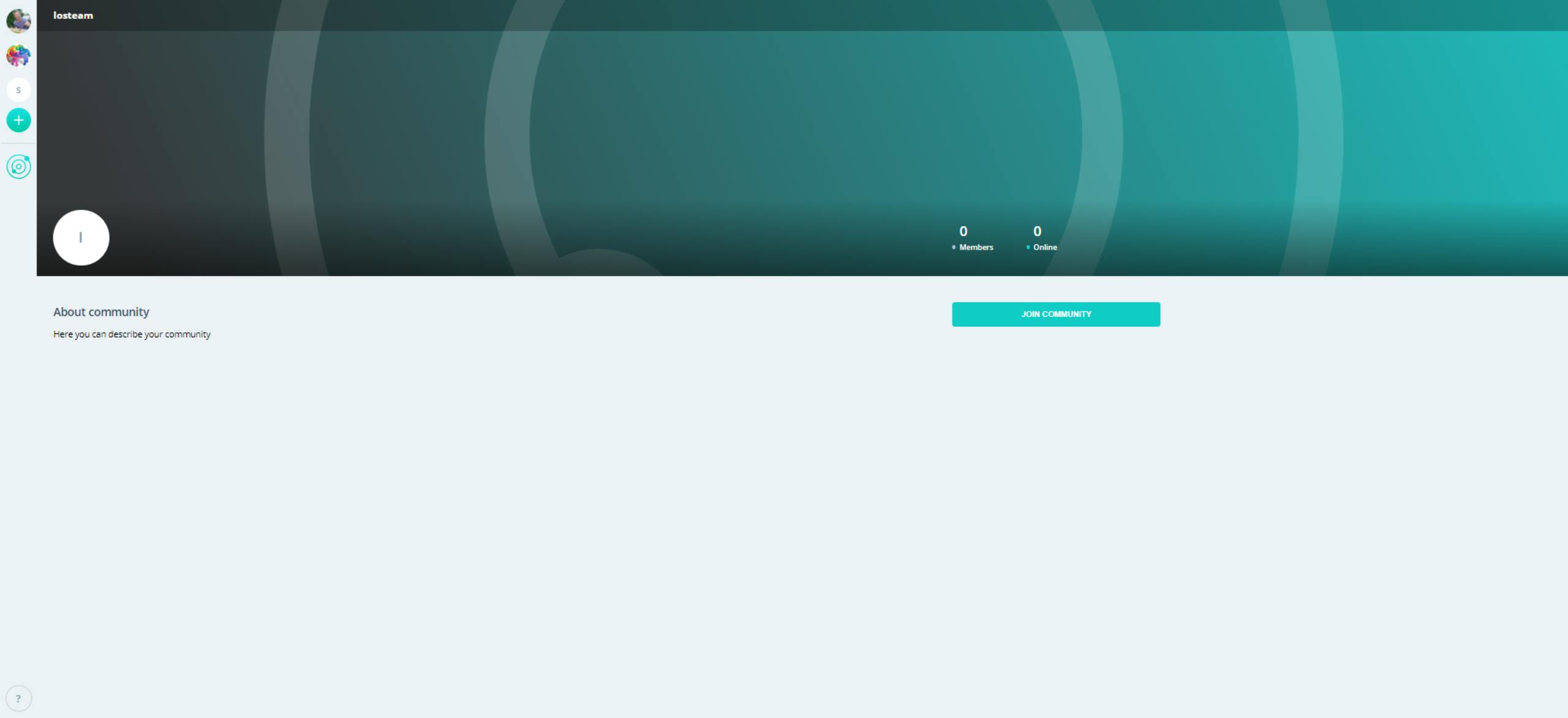 .
.
.
This is how it will look like when members create an account themselves: 
After entering the personal data, the system automatically sends a verification email to the user's email address. (Note spam / advertising). There, the member clicks "Confirm email" and the account is created and verified.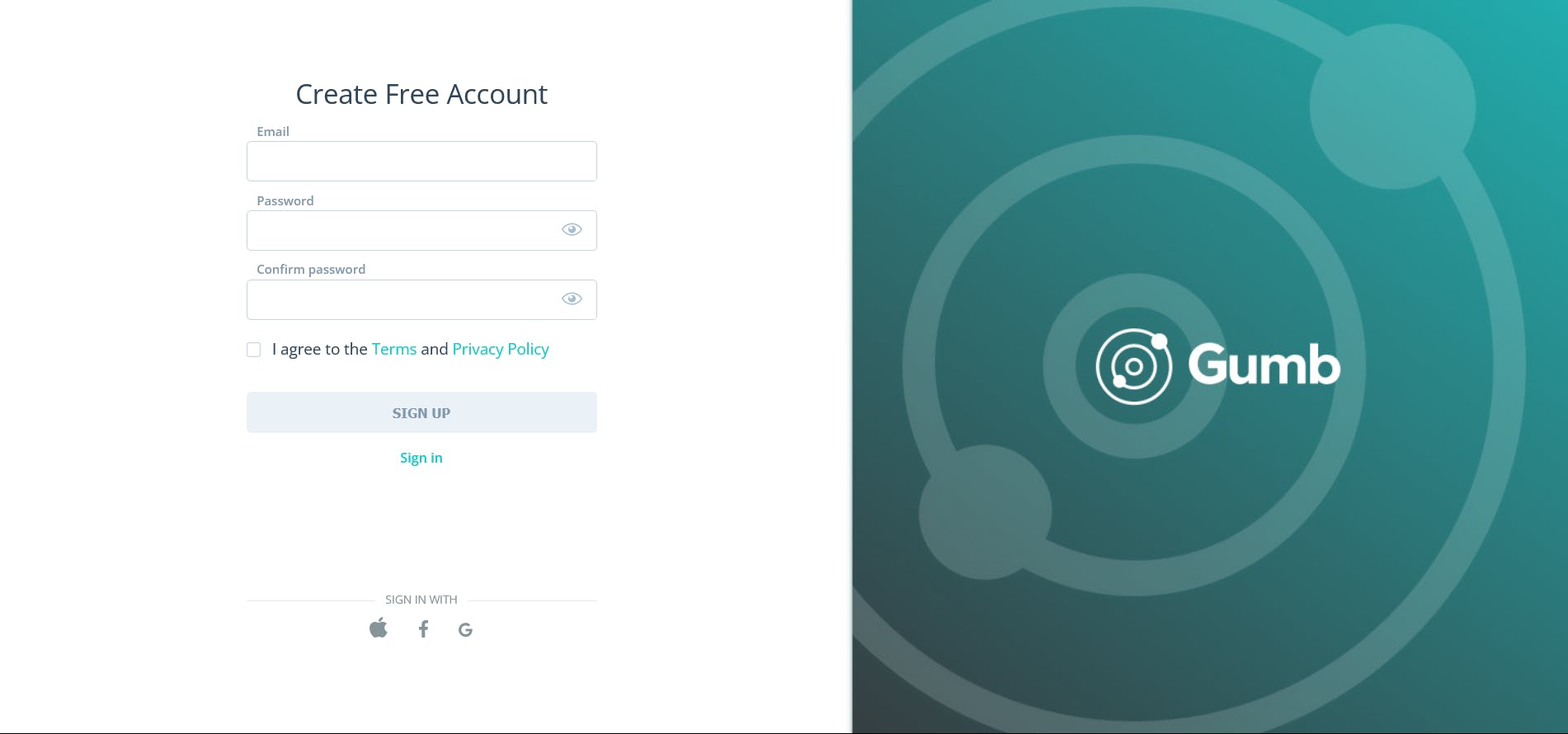 .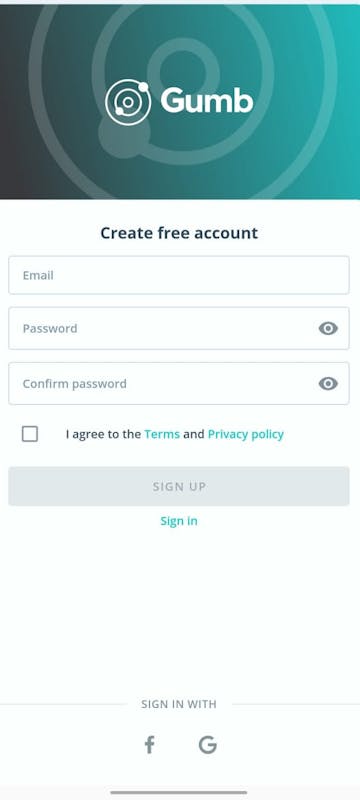 .
.
If nothing works for a member, or if the password has been entered incorrectly too many times, please email support@gumb.app with the affected email address, or you contact us via contact form. The account will then be deleted from the database, allowing the user to register again.
.
Good to know: Gumb is free for members of an active community that is paid for by a subscriber (community owner).
.
Each user has the option to organize their own team or activating their subscription. (see My Subscription).