Create events 🗓️
Difference between community, and group-events
With the overall scheduler (click on "Scheduler"), you can schedule events for all groups and thus have an overall view of joint events. With the group planner (click on the group you want to schedule events in), you can plan independent events for groups only.
.
How do I create a community event, like a series?
You can schedule events across all groups by clicking on the scheduler: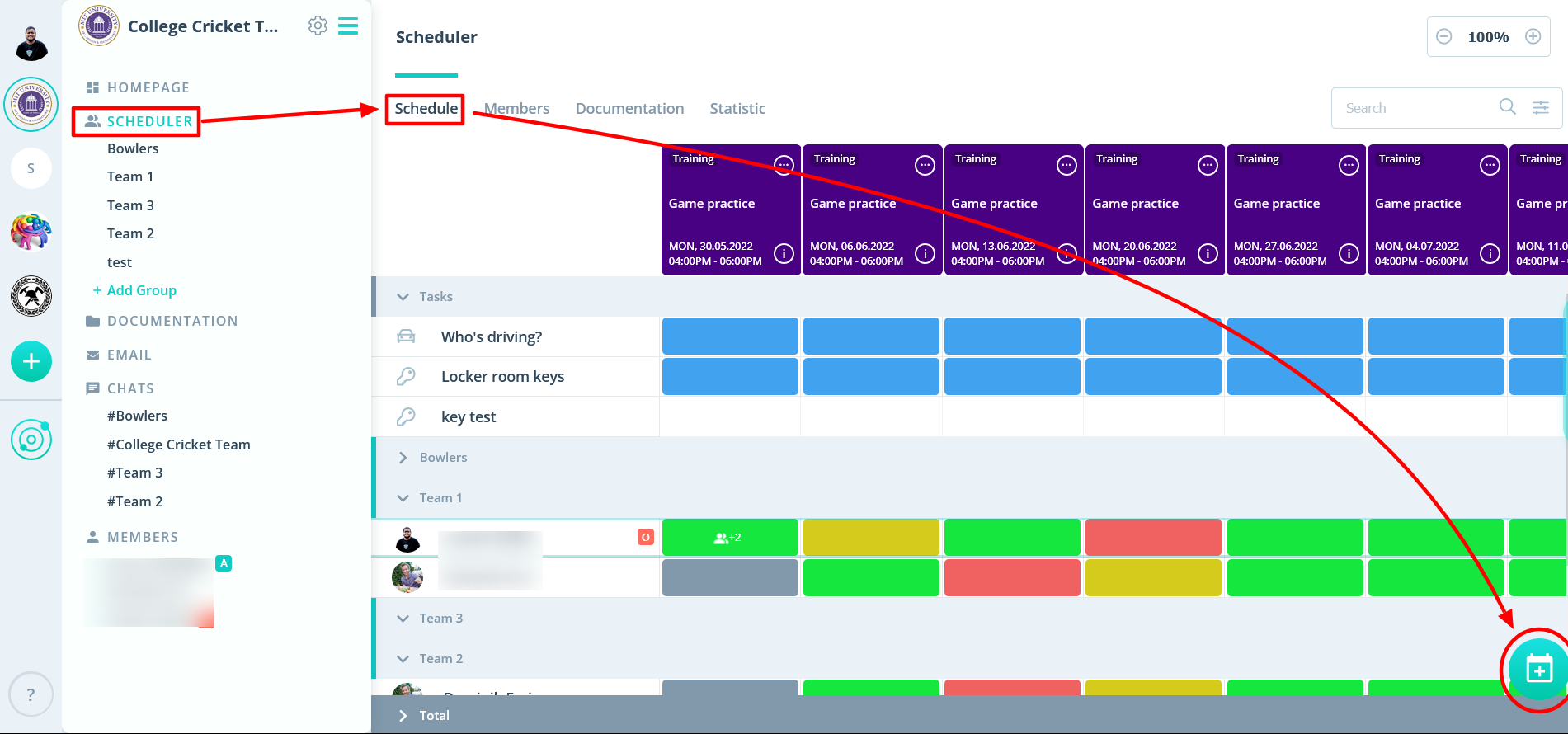 .
There, you can create an event and select all or individual groups, and all or individual members. If you are missing members, community owners and administrators can add members to the community in member management, as well as update or control the group and role assignments.
.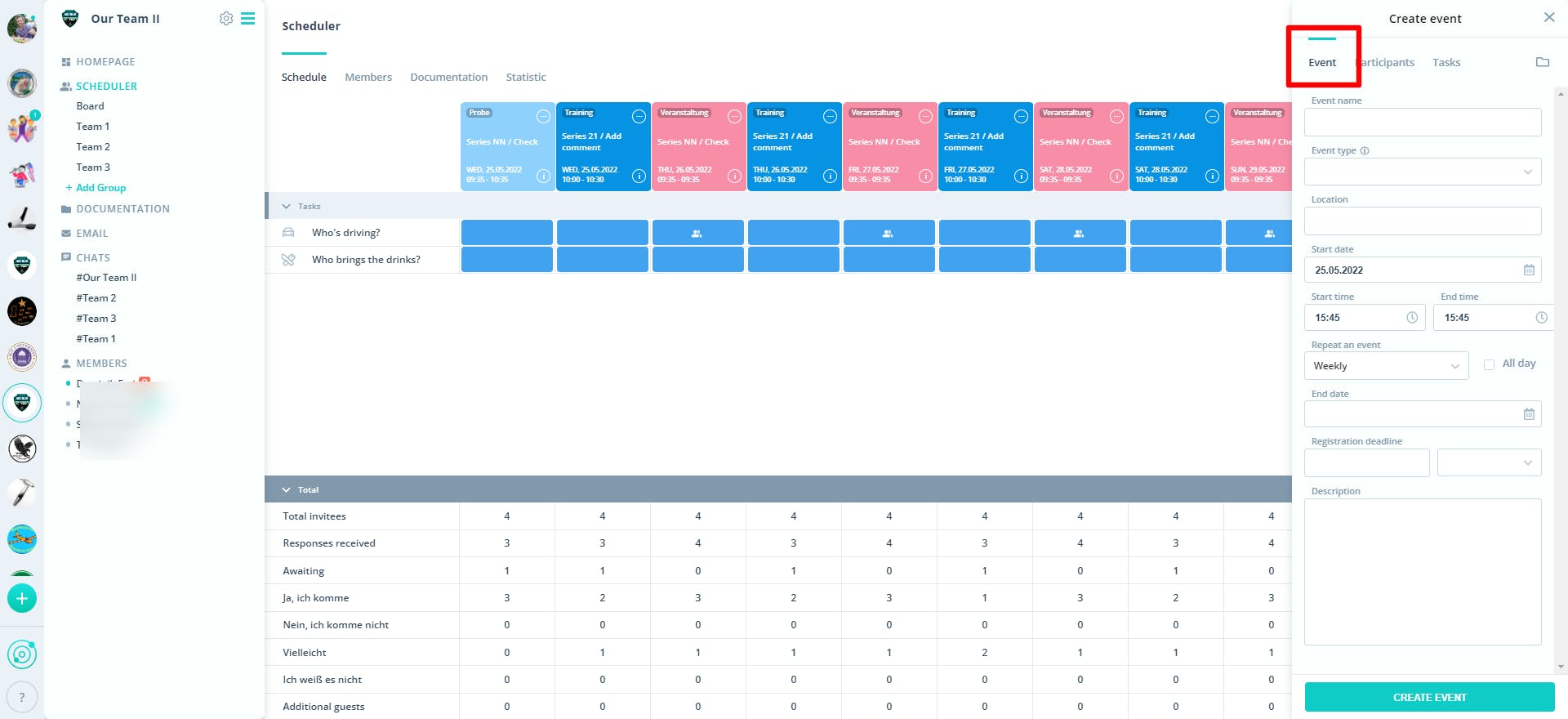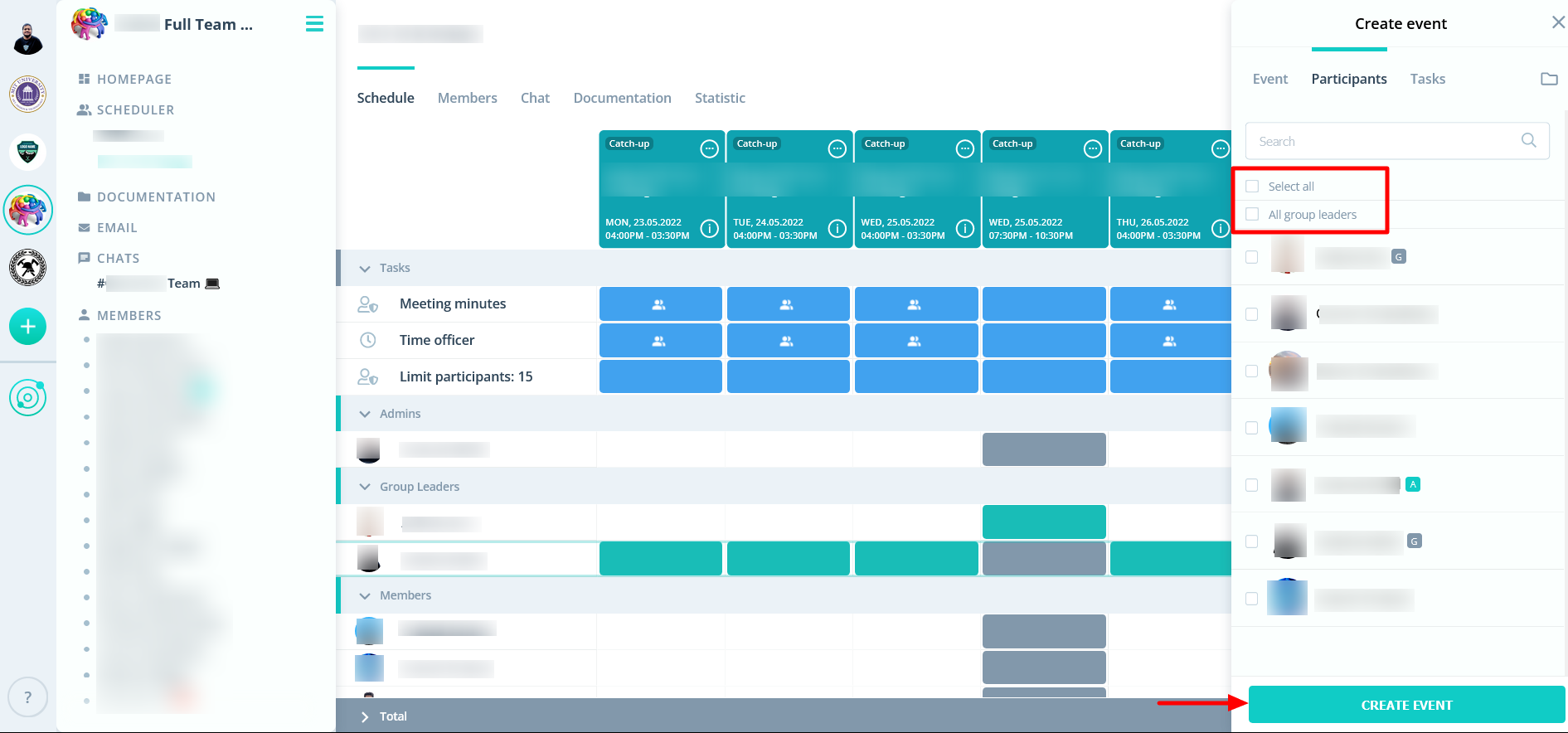 .
To create an event series for repeating events, select, for example, "Custom" and the corresponding weekdays. Then set the recurrence to, e.g., weekly "1 x per week on Wednesday."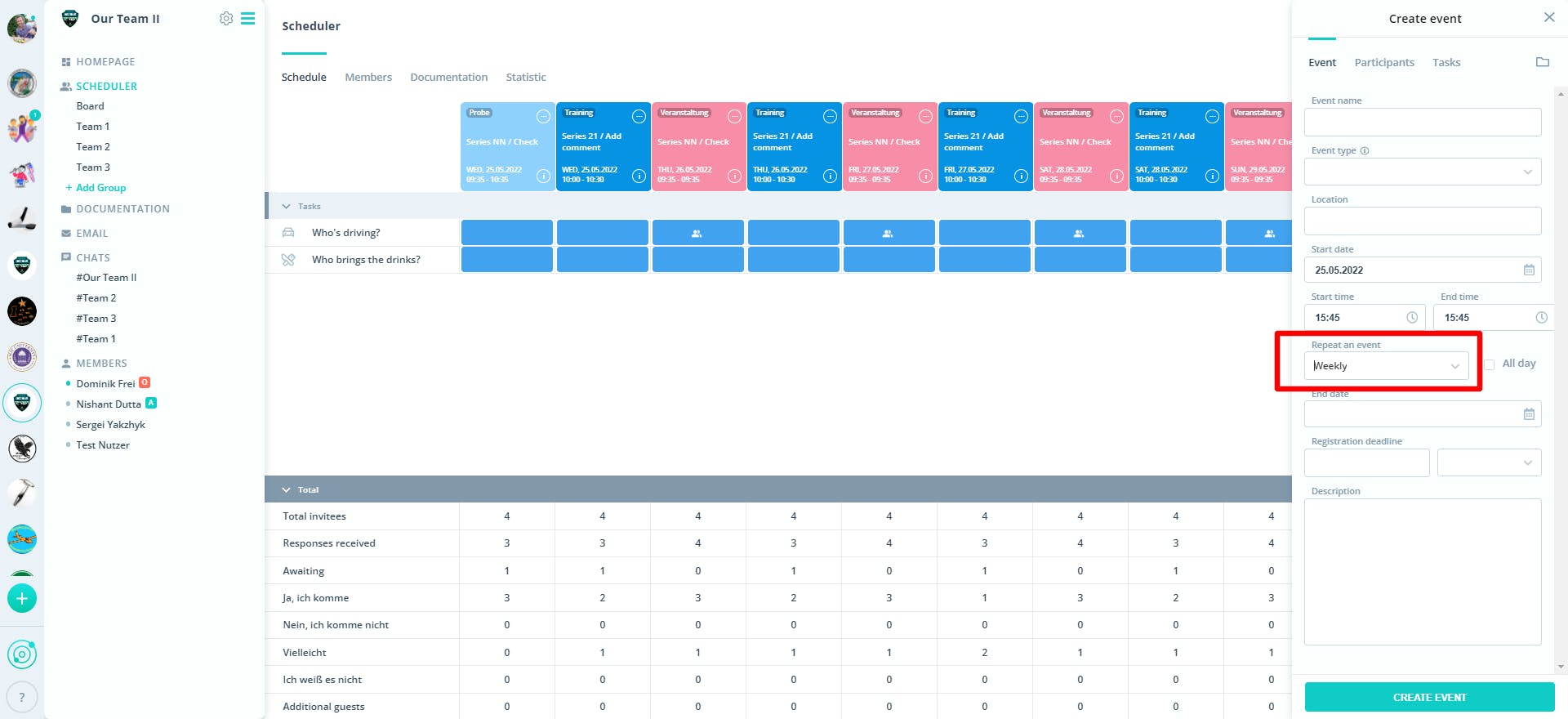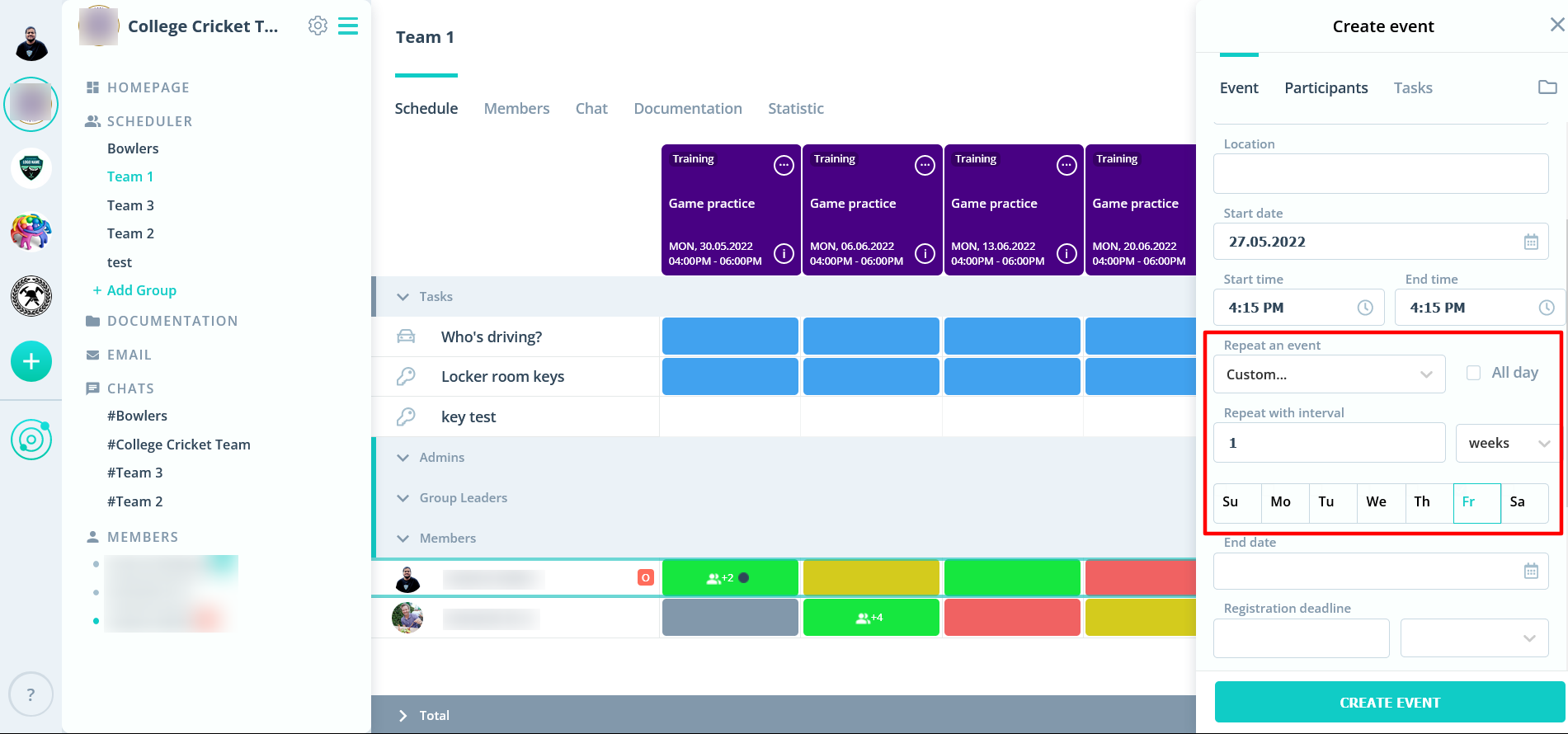 .
.
How to create a group event
The same process as for the overall scheduler also applies to the events within the group. For a group event, click on the group and add the members in the event details.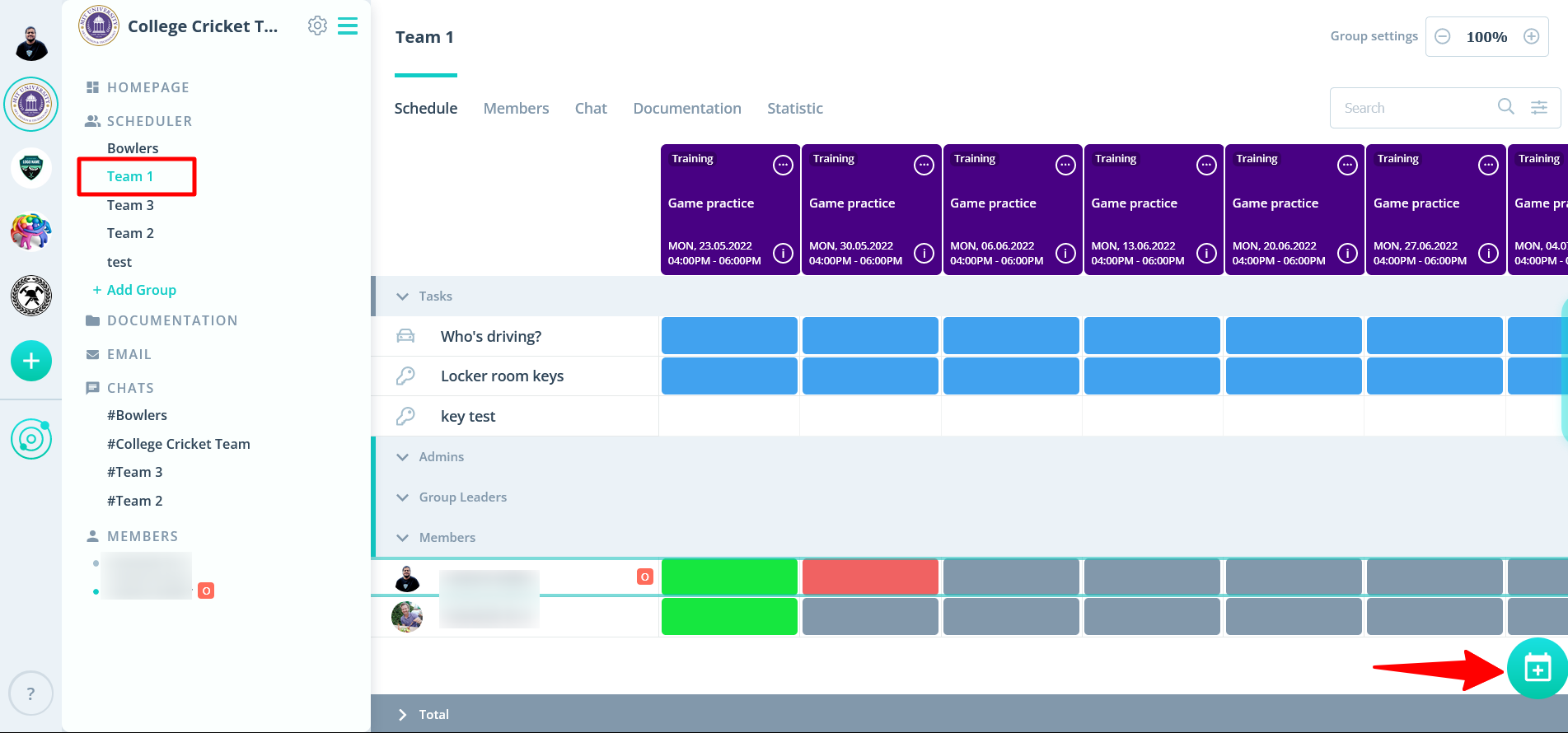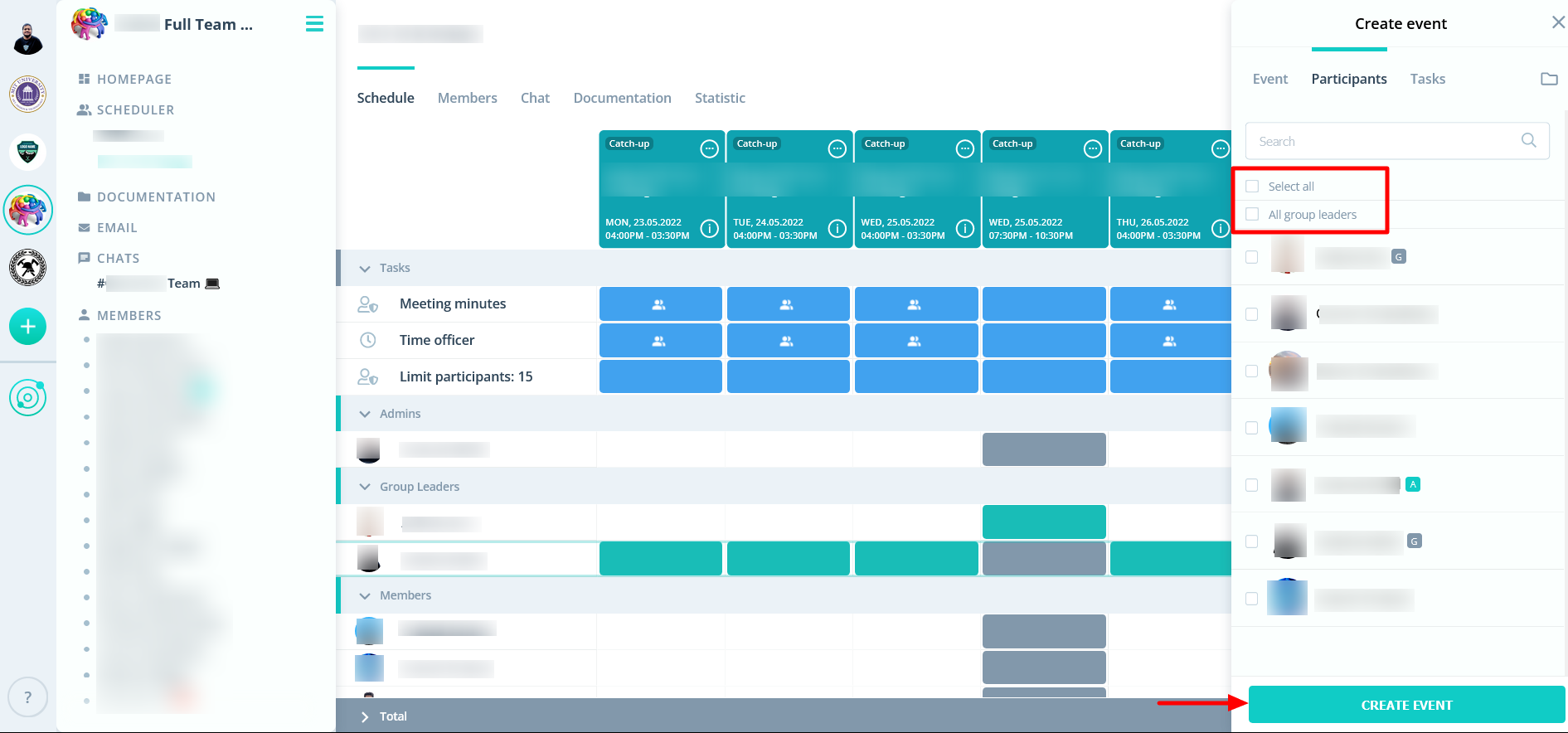 .
Tip: Besides your "Admins", a group leader can also schedule events and respond on behalf of group members, just at group level - learn here how to assign the role of a group leader: Roles and permissions
.
If you have further questions or need support, please contact us via our contact form.