Create Event types
Categorize your recurring events
To make it easier to organize repeating events, you can color-code and categorize them. Different event types will bring you more overview and ease in your organization.
Tip: Create an event type with the title "CANCELLED" and use a gray or red color. As soon as an event got canceled, switch to this event type by saving "only for this event" when editing the event. Everyone will immediately see that this event has been canceled. And you don't have to delete it then.
.
How to create event types
Simply go to the "Event Types" tab in the community settings, which can be accessed by clicking on the settings wheel (⚙) to the right of your community name.
You can create a new event by clicking the "+" on the right. To add the new event type, simply click "Create" at the bottom after entering all the information. Use the color picker (click it) to fit the color of your type to your event.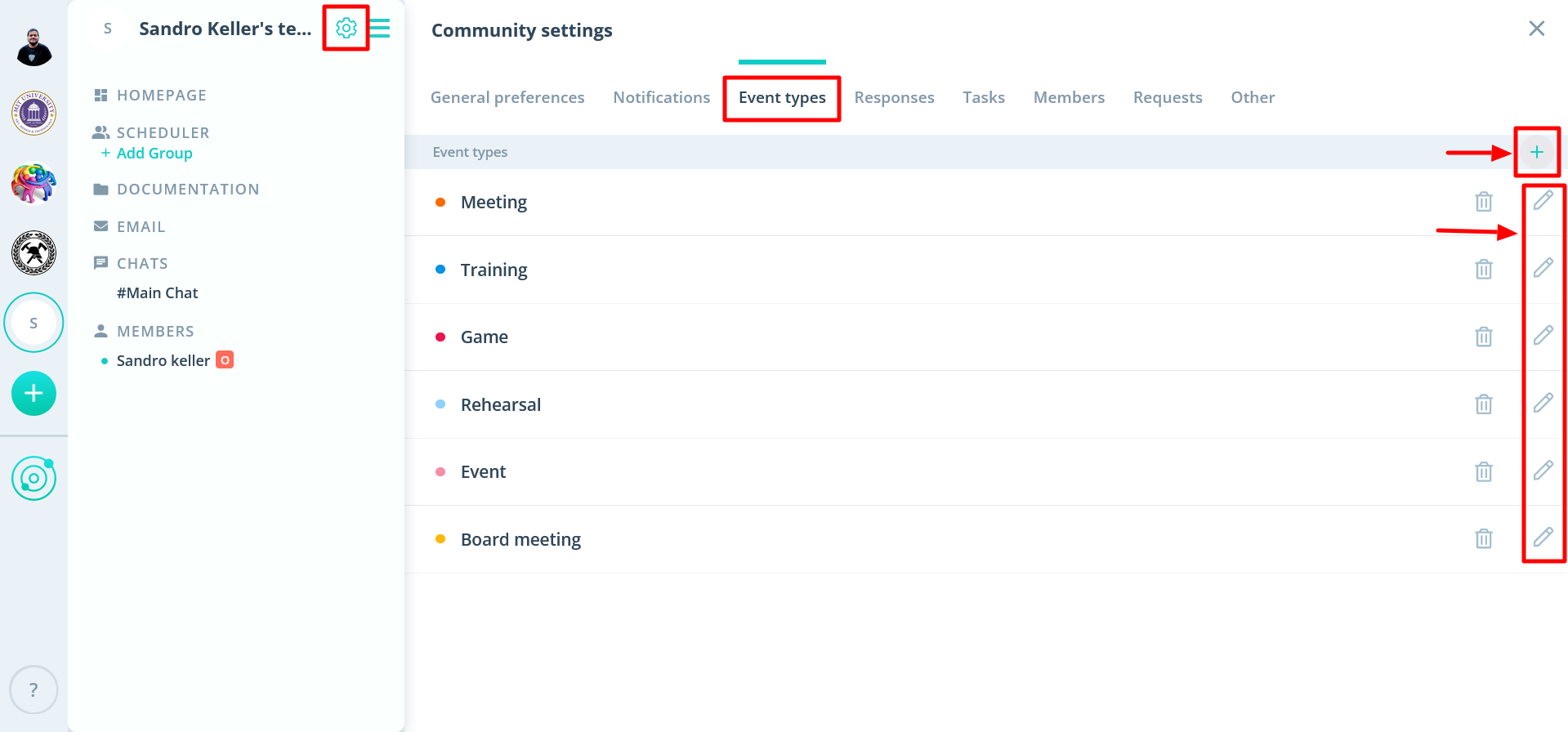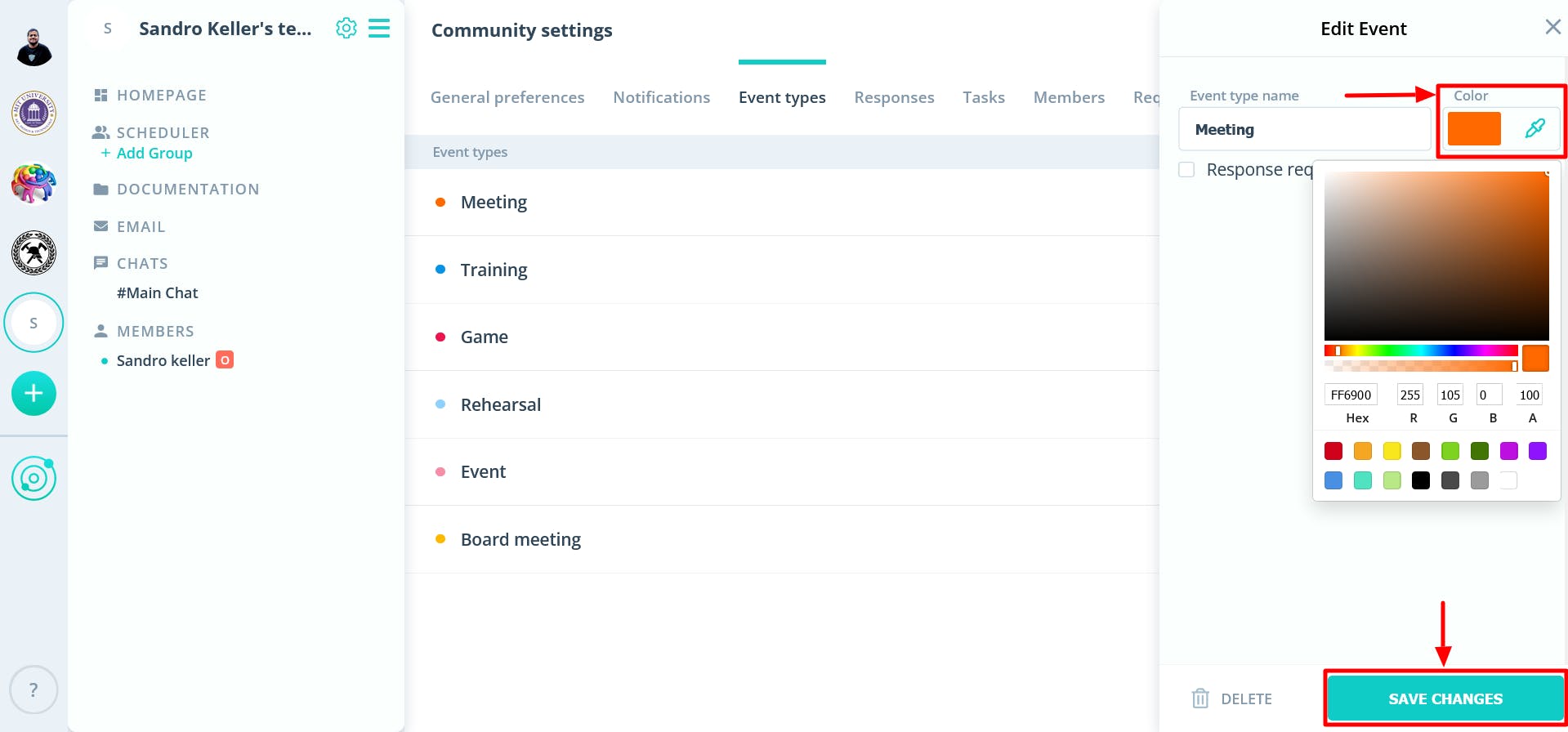 If you have any further questions or need support, please contact us via our Contact form.