E-mail function 📧
You can watch a quick tutorial for E-mail function on our YouTube channel.
Mail mode:
The integrated e-mail function makes team communication easier and faster. This feature is useful when you need to send a mass e-mail to everyone, but just to those who said, "Yes, I'm in" at the event. With just a few clicks, this is available in the E-mail mode.
.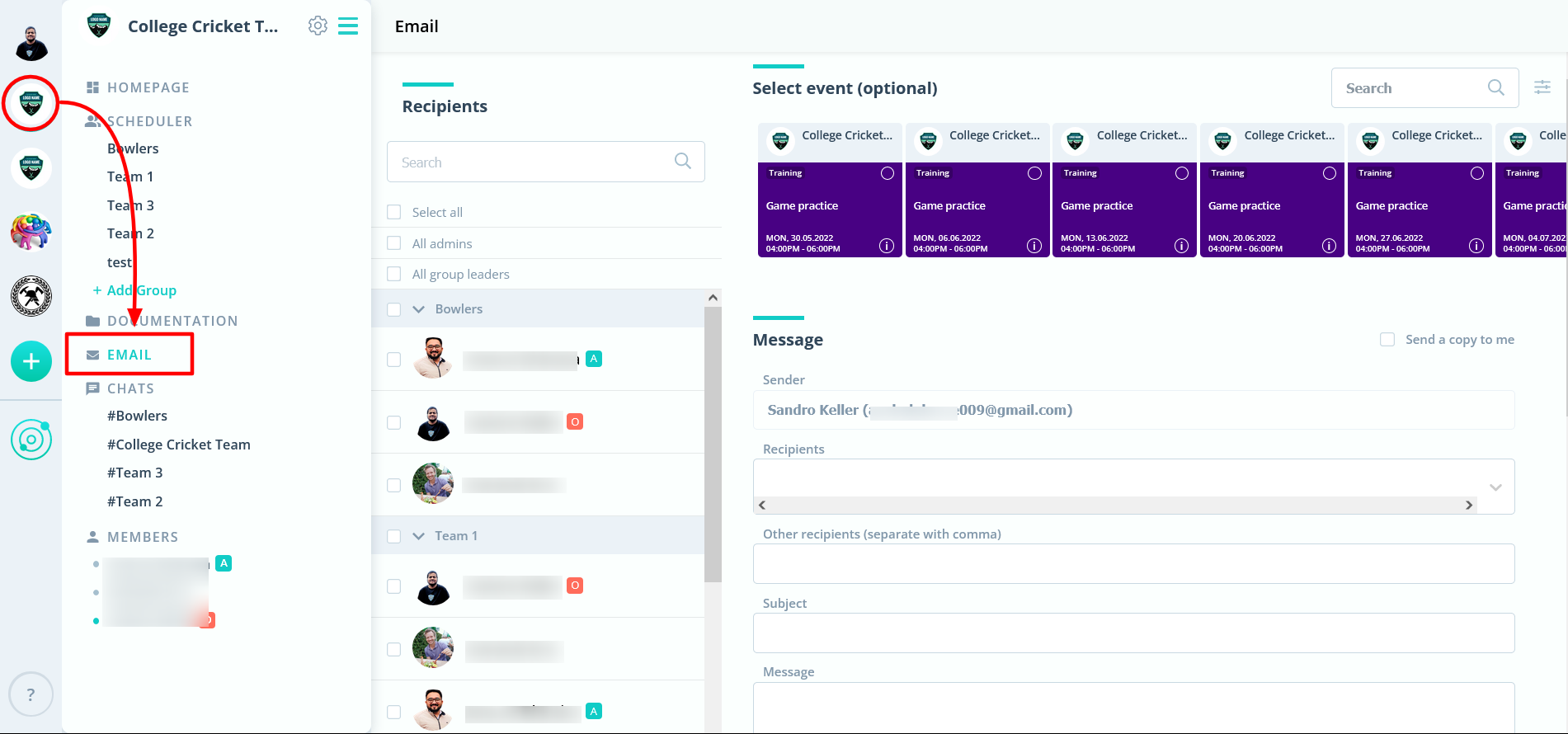 .
.
To the sender and recipient:
- The function "Mail mode" is available for admins and group leaders on the web-version.
- The function is not visible for members.
- The sender sends a "No Reply E-Mail" - An e-mail to which the recipient cannot reply.
- The recipient will see the sender name (first and last name) based on the Gumb profile.
- The recipient does not see any other recipient.
.
.
Send e-mail:
In the community navigation bar on the left, you will find the mail mode "Email". Here, you have several options to send an important e-mail to certain or all members with just a few clicks.
→ Go to "E-Mail" and select or search for the recipient.
→ There you have the choice between specific members and groups, or directly "Select all", "All admins", or "All group leaders".
.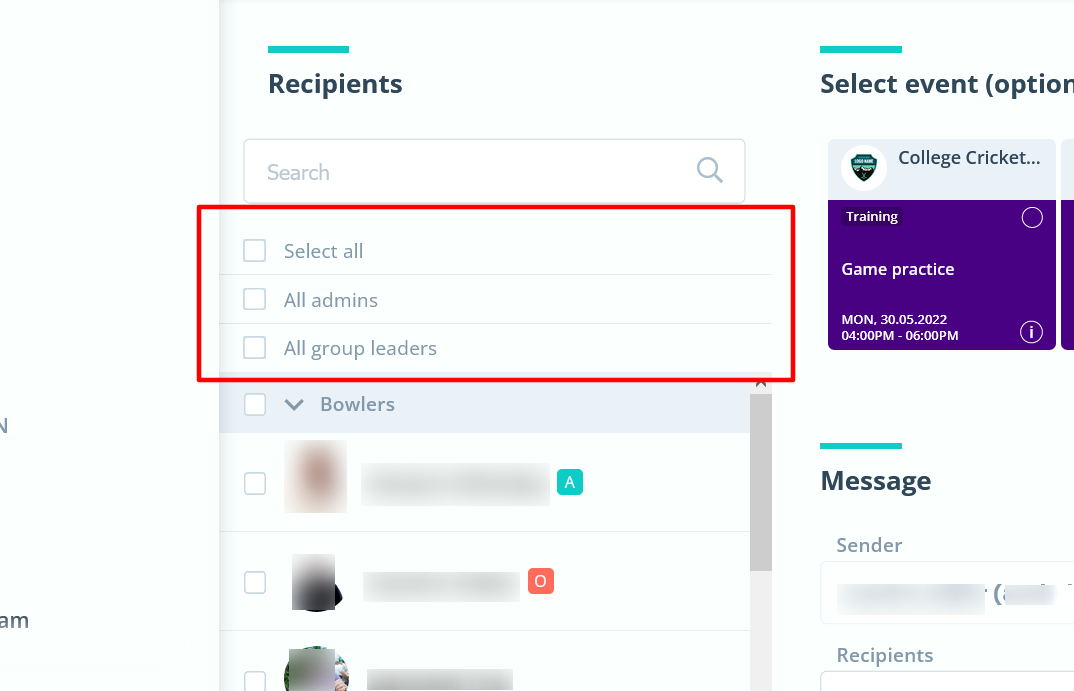 .
.
Efficiency with "Select event"
→ It is even easier and more efficient if you select the event in the event-row to directly select the invited persons.
→ In addition, the recipients can be determined even more precisely by using the drop-down option with the response fields below.
→ Activate the reply fields in the drop-down menu below to specify even more precisely who will receive your message.
.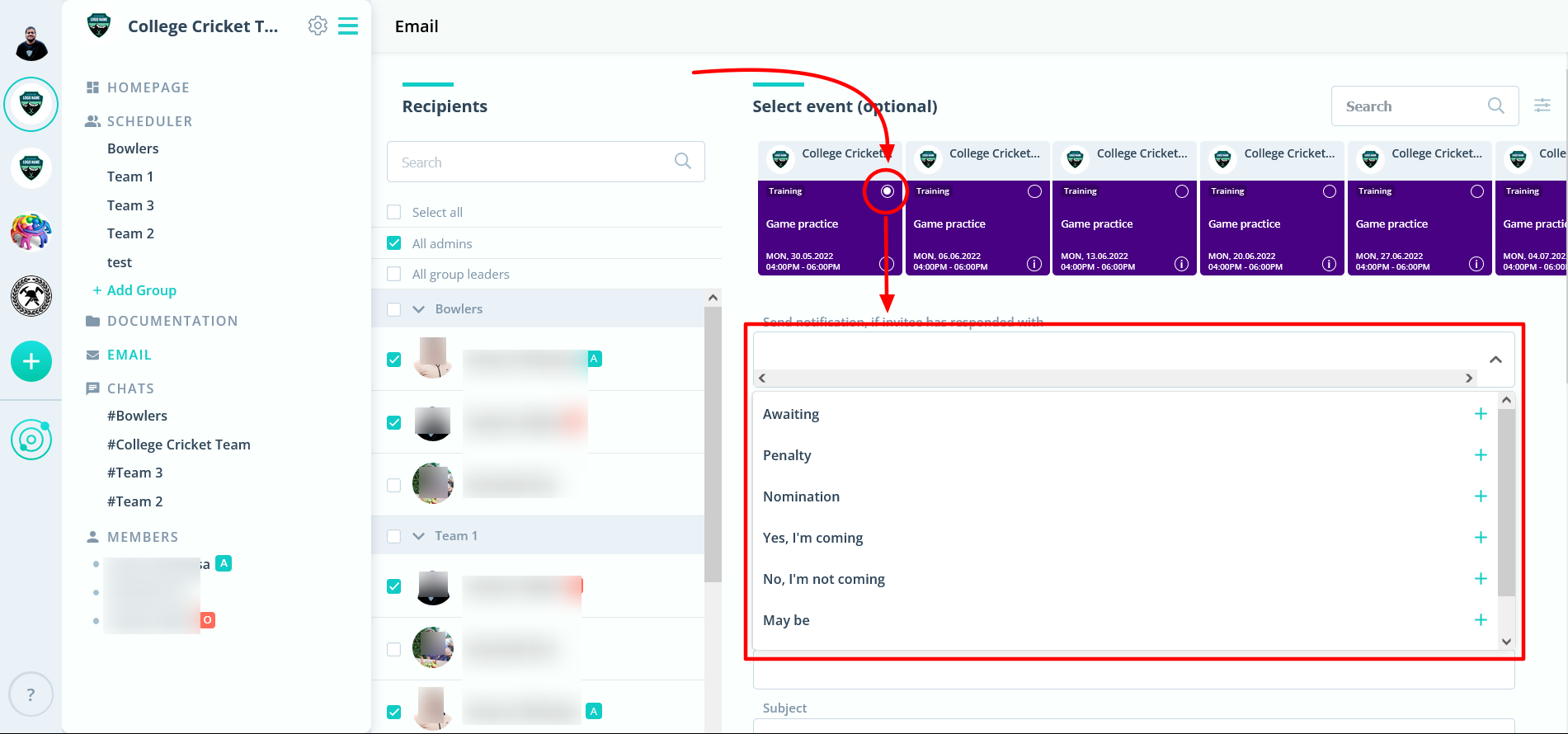 .
.
Add more recipients and files
→ Add additional recipient addresses and separate them with a comma (...@..com, ...@....com).
→ Select attachments from your device in the dropdown option. In addition, you can add your community documents saved in the tool.
.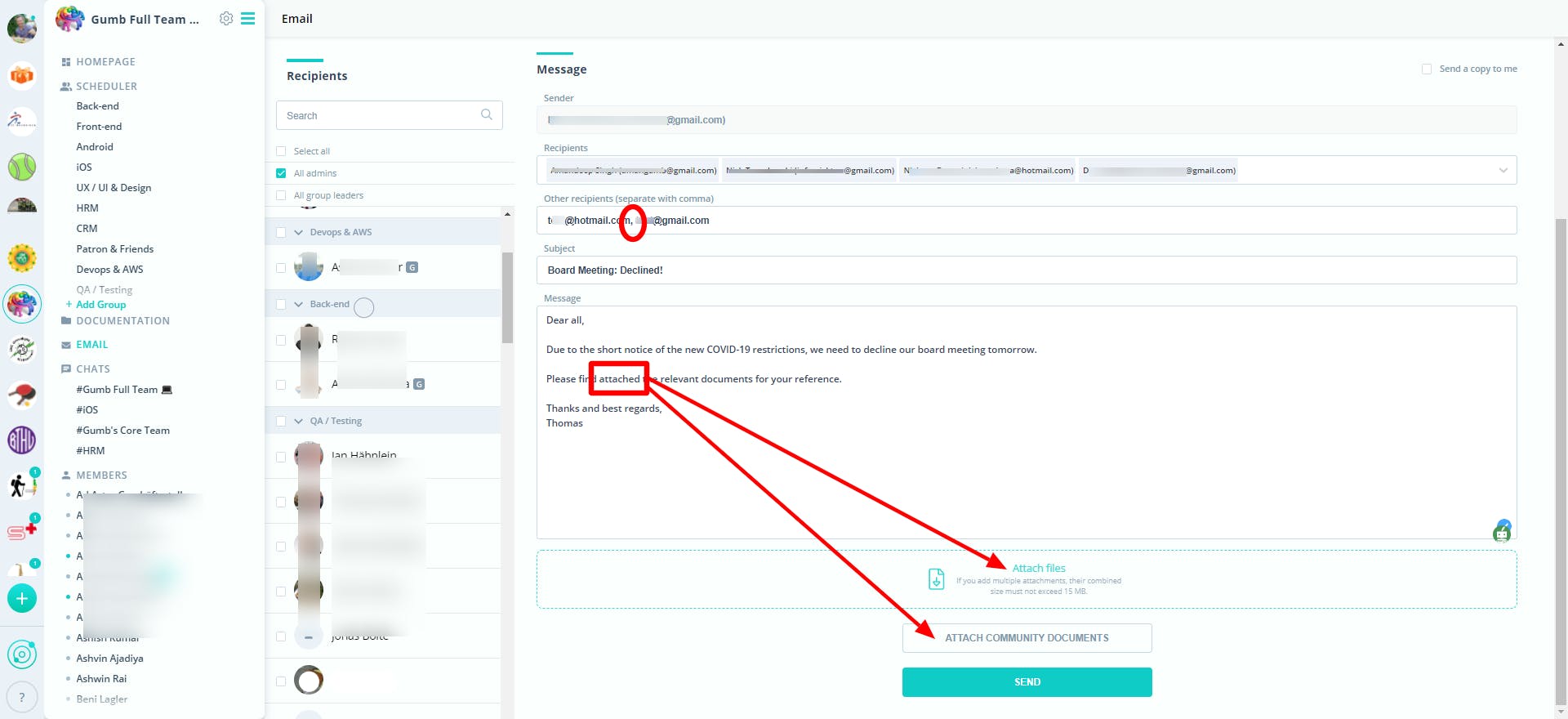 .
When you press "SEND" → your email will be sent.
.
.
If you have further questions or need help, please contact us via the contact form.