Roles and permissions
Set roles and permissions 
.
Prerequisite to set the roles and permissions: You should be community-owner or admin of the community.
.
Admins: 
Admins can:
- Edit on the entire community level.
- Set all community settings.
- See and edit all groups.
- Reply on behalf of all members in the entire community.
The "Admin" role is set via a dropdown menu. 
To set admin role, go to "Community Settings" (⚙) → Members → You can set roles from dropdown option below user role.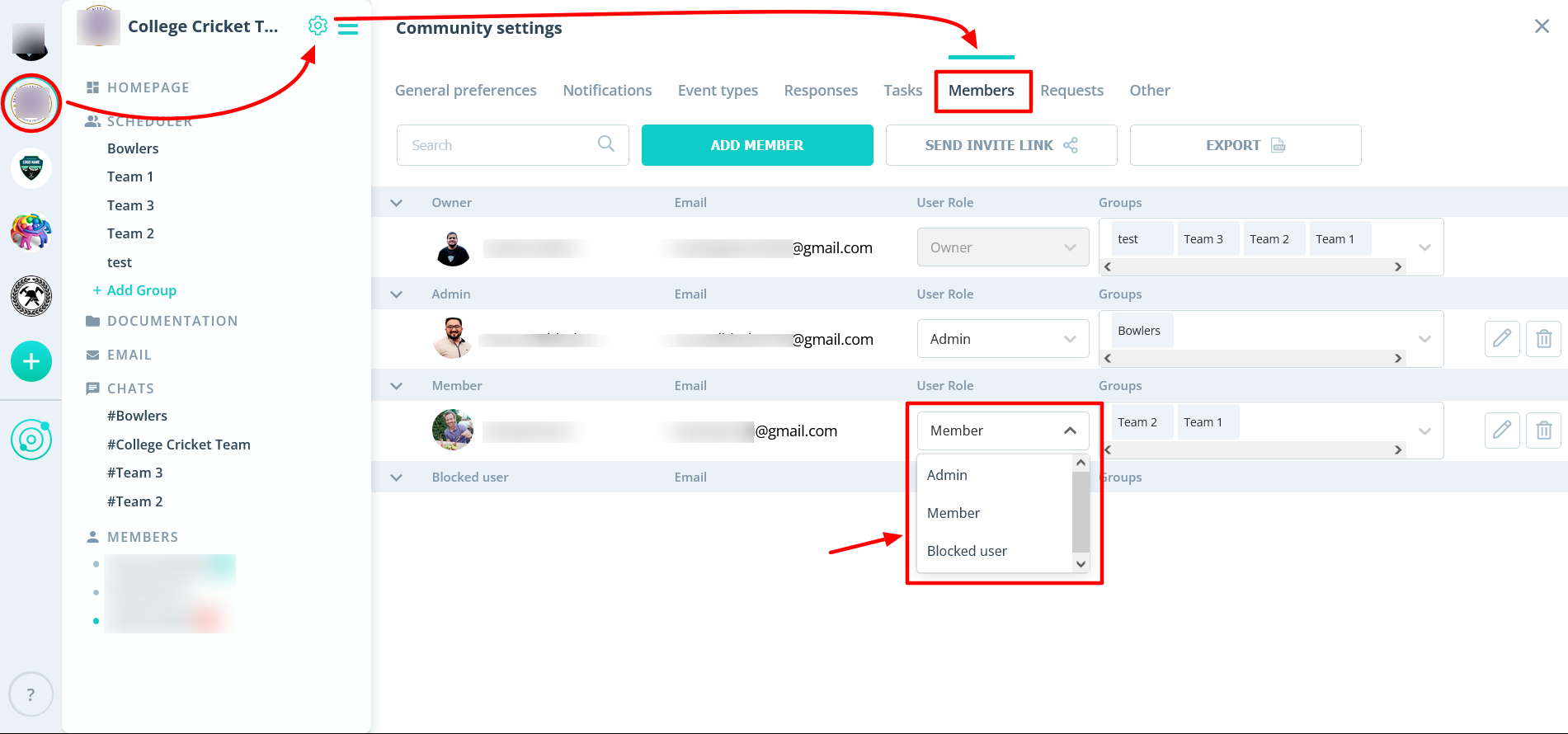 .
Group Leaders: 
Group leaders can:
- Can edit on group level,
- create events and reply on behalf of their group members, but not on community level (no settings, no events via scheduler). The role "group leader" can be set by following the below step.
.
Go to community → Choose the group for which you wish to appoint a leader. → Go to members tab → shift the member up by dragging with your mouse while holding click on the "=" icon on the left of the member's profile picture.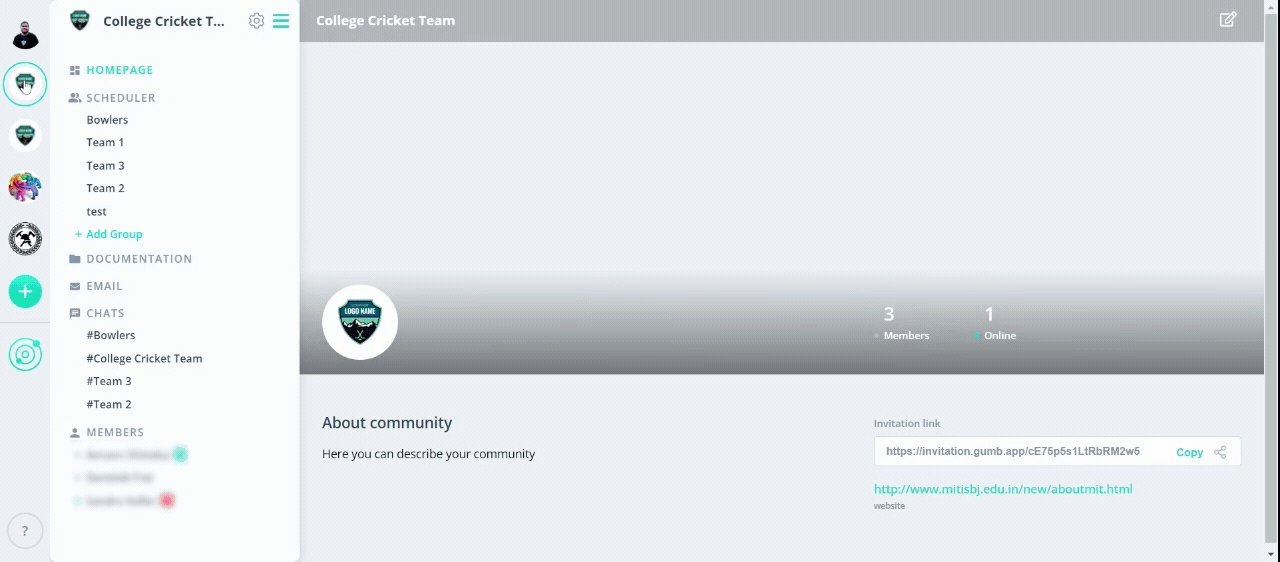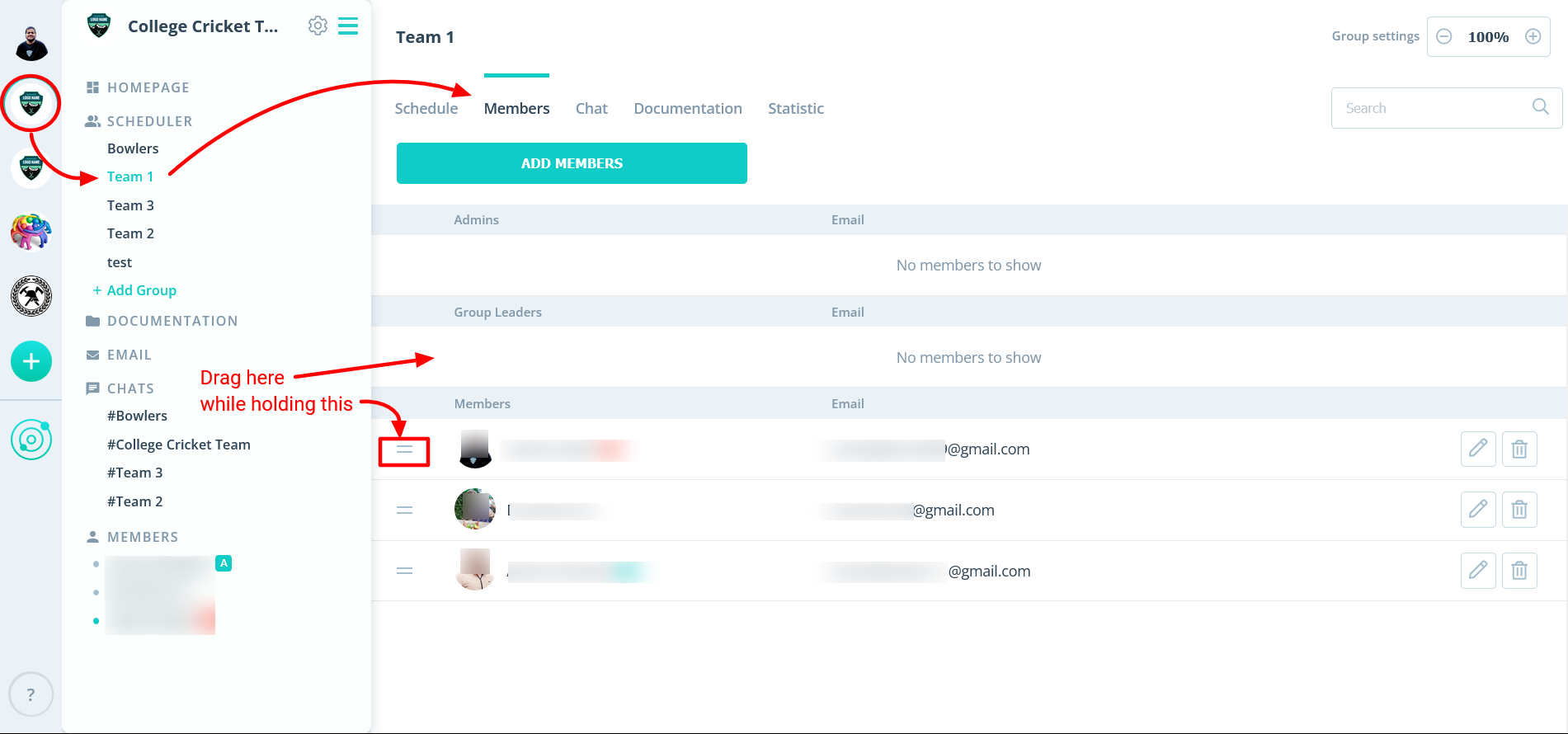 .