Create tasks
Tasks can be used to easily organize common or repeating tasks like "Who manages what?", "Who brings the drinks?", "Who is cleaning ...".
To add and manage tasks, simply go to the community settings (⚙) to the right of your community name, and then go to the "Tasks" tab.
There, you can click on the "+" on the right to create a new task. Once you have entered all the information, simply click on "Create" at the bottom of the screen to add the new task.
Of course, you can also edit the tasks afterwards via the "pencil icon" ✏ or remove them via the trash-icon (🗑):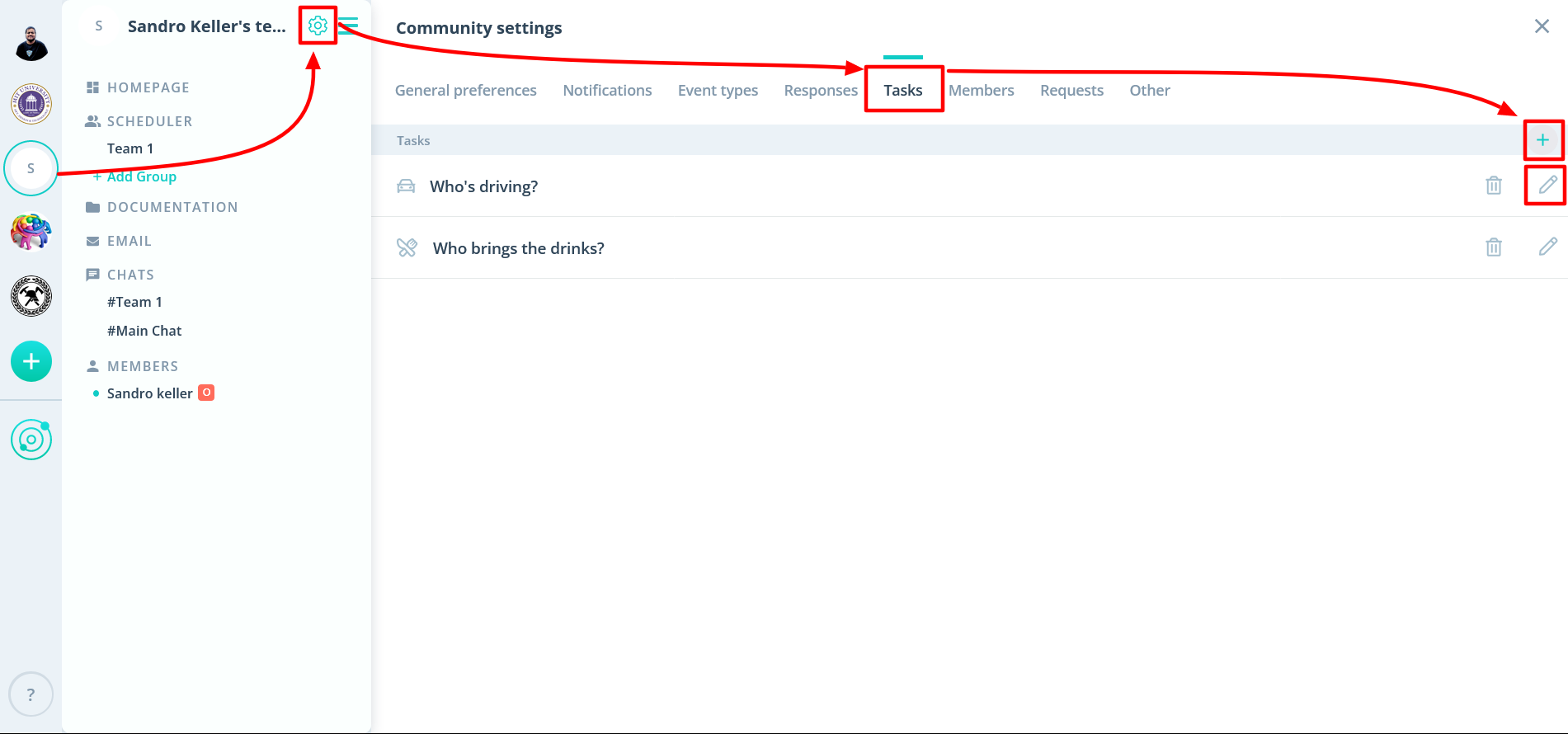 .
These tasks can be activated or deactivated for an event directly during the "Create new Event" process, so that all members have access. You can anytime activate or deactivate tasks:
just click on the event itself
then "edit" at the bottom
select the tab "Tasks"
and set the check marks accordingly
and finally save "Update event"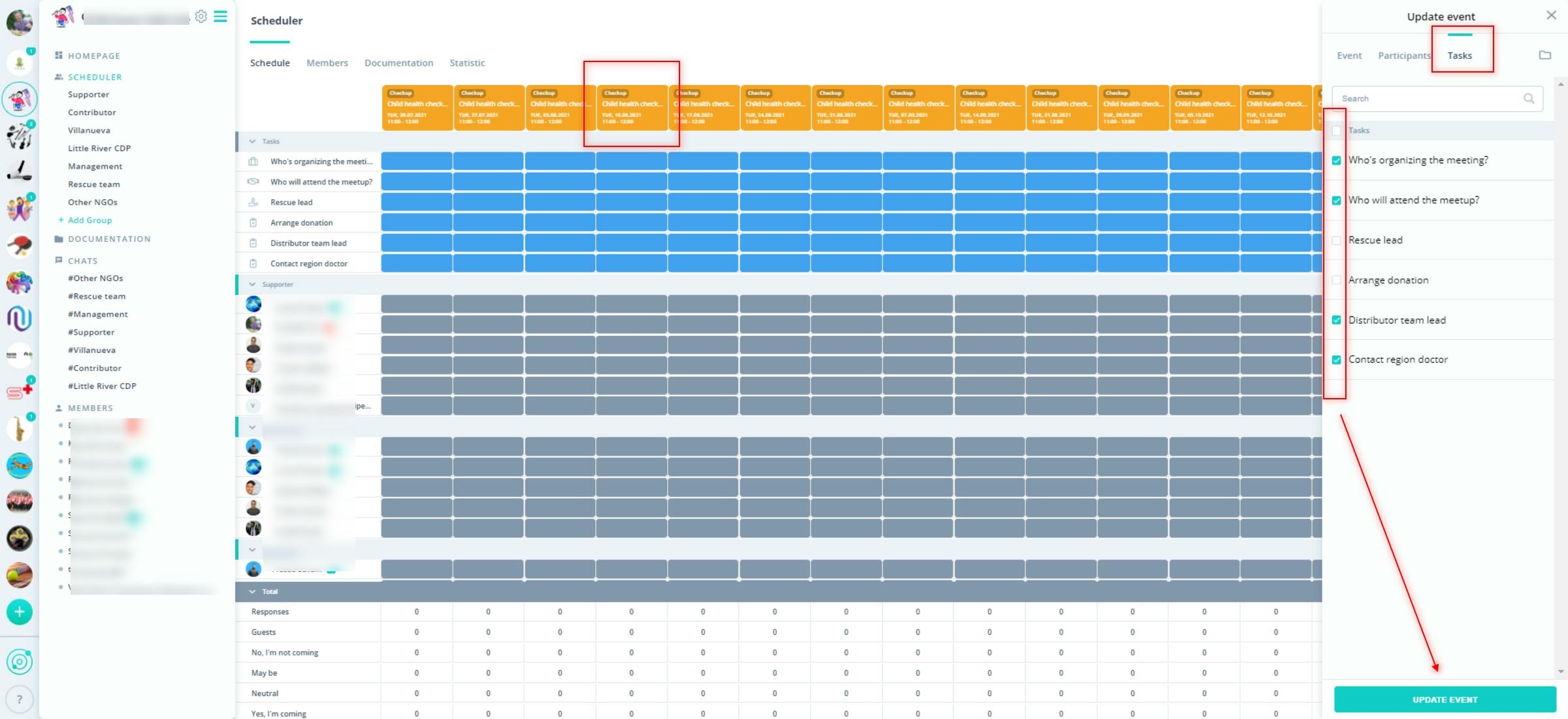 If you have any further questions or need support, please contact us via our Contact form.