Edit member profiles
The Admins of a community can edit the member profiles. This also includes personal information details.
Members can "accept" or "disable" this permission for admins at any time;
.
As an Admin:
1. Go to Community Settings → Members → click on the 🖊 (pencil icon).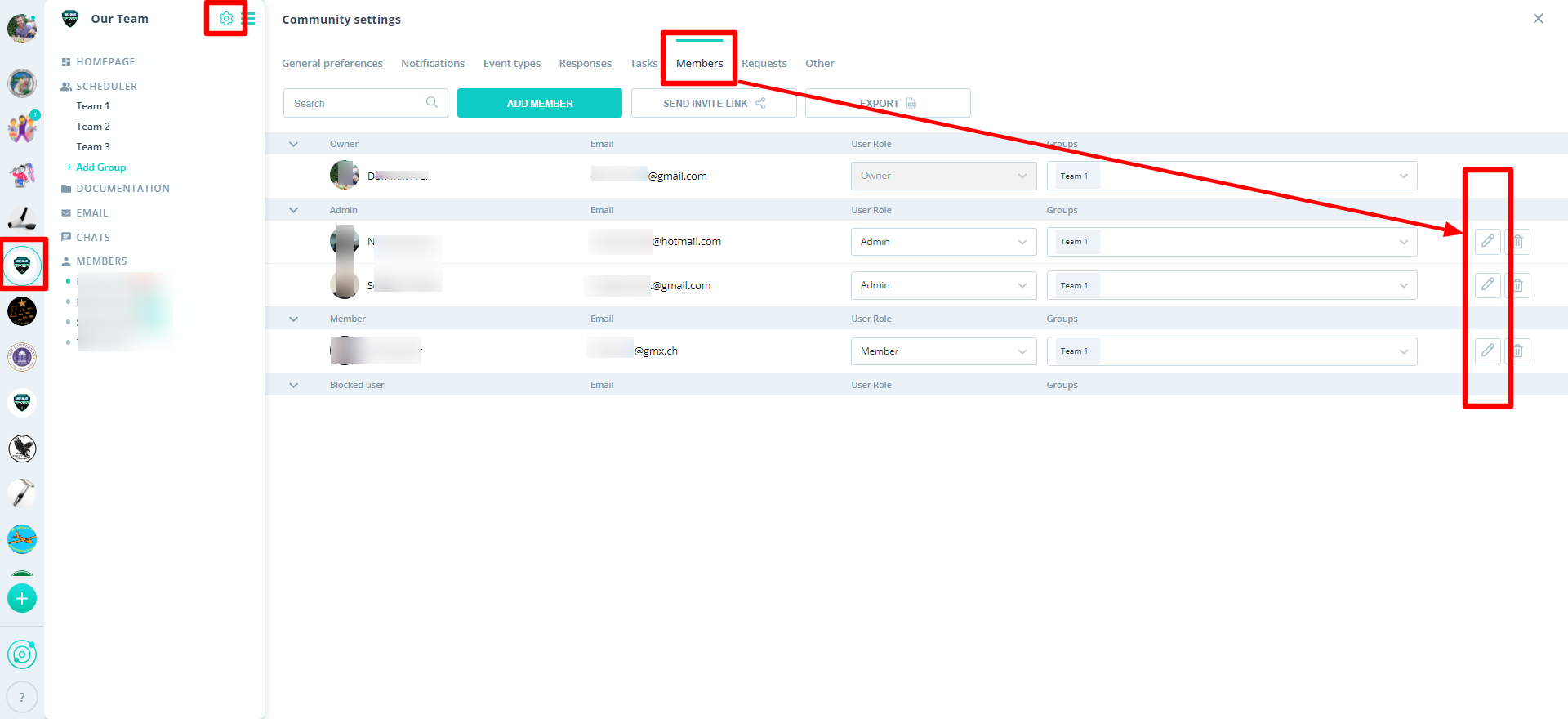 .
2. On the Right side, you can edit the details and click on save changes to save.
.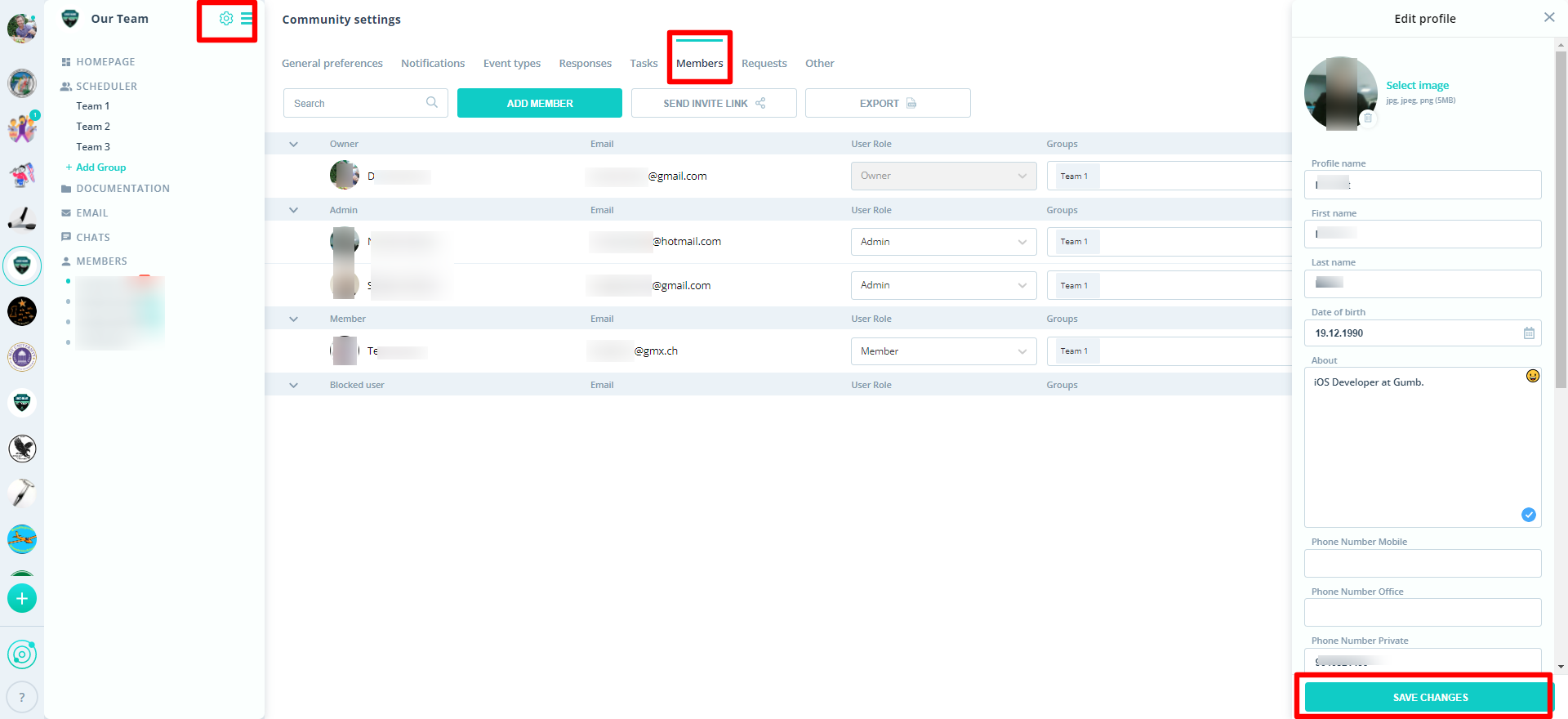 .
.
As a member:
Step 1
Go to your profile → settings → permissions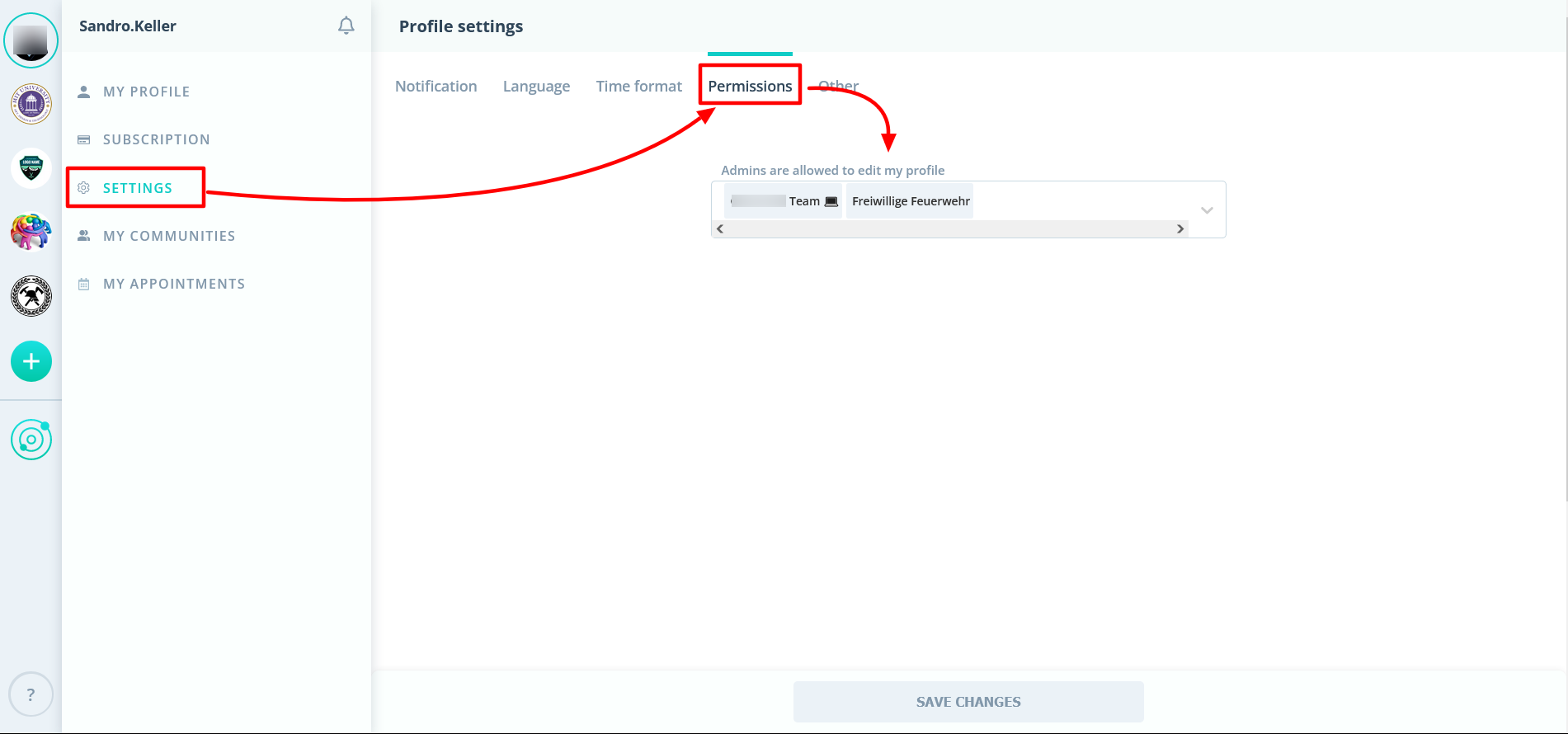 .
Step 2
→ click on the dropdown option to accept or deny this permission for specific communities or its admins.