Create Responses
Members can react differently to your events and confirm dates by "replying" to them. You have the possibility to determine your reactions and response options yourself.
A few classic response options we predefined. You can change, create or remove them at any time. All answer options will always be displayed.
.
.
How to create responses options
Prerequisite: You must have community-admin or owner permissions.
Simply go to the community settings (accessed by clicking on the settings button ⚙ to the right of your community name) and then to the "Responses" tab: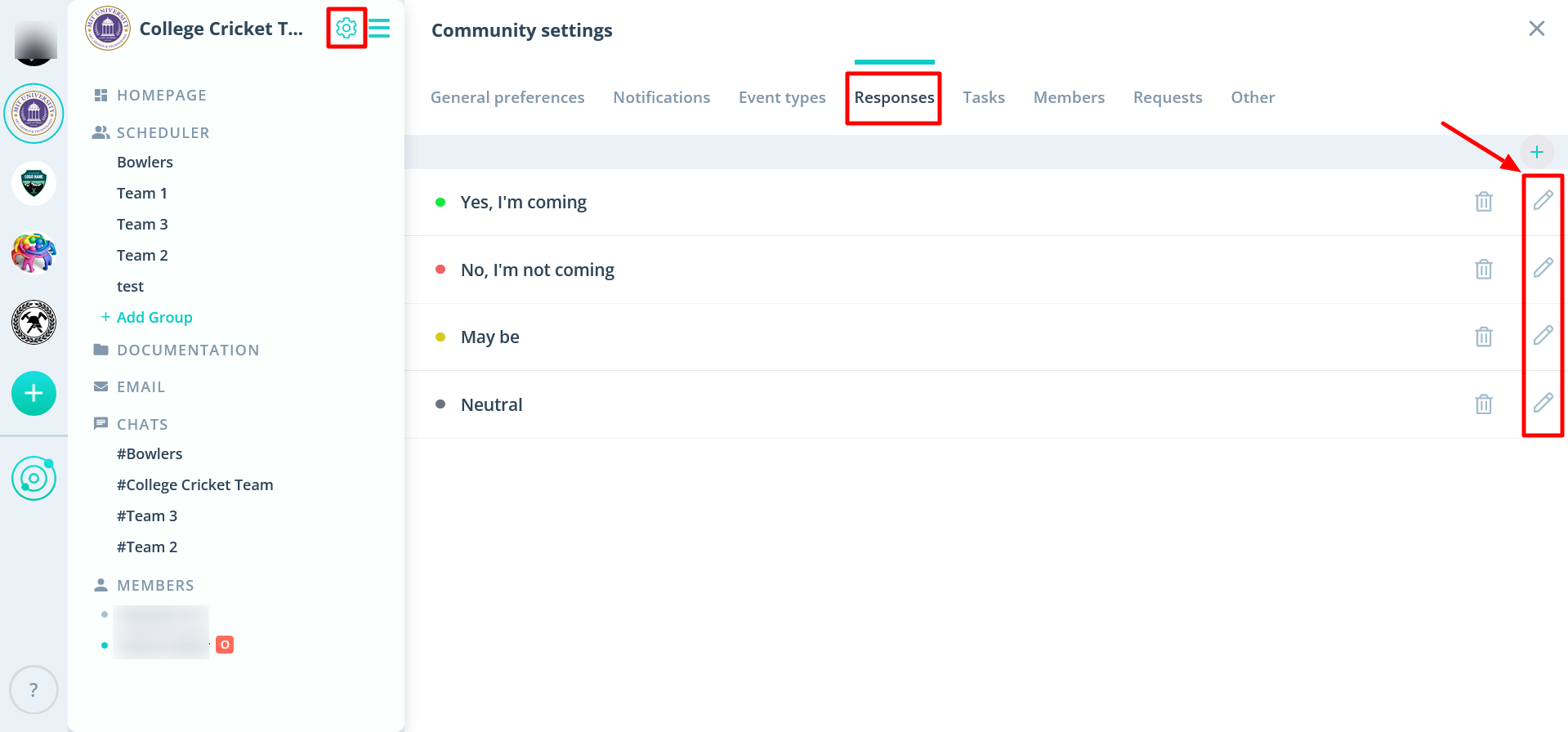 .
If you want to add a new response, you can create a new response by clicking the "+" button (see below).
.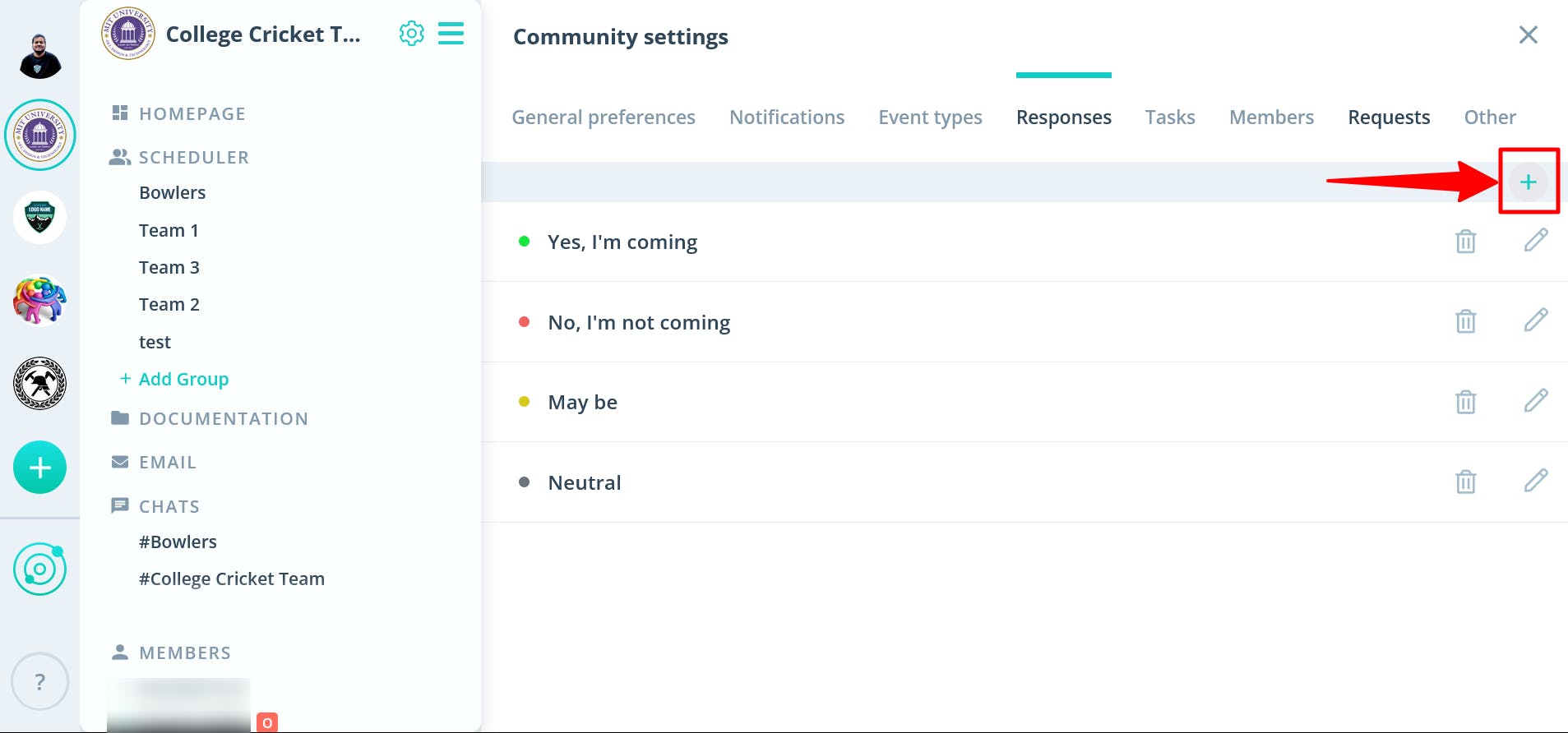 .
You can change the name and color of the answer option, as well as whether members must leave a comment.
For example, if a member cancels, one would expect to see a comment every time so that it is not simply cancelled. If all the information is complete, simply click "Create" below and select the appropriate answer option. Obviously, you can alter the answer option over the "pencil symbol" again later or remove it over by clicking garbage can.
.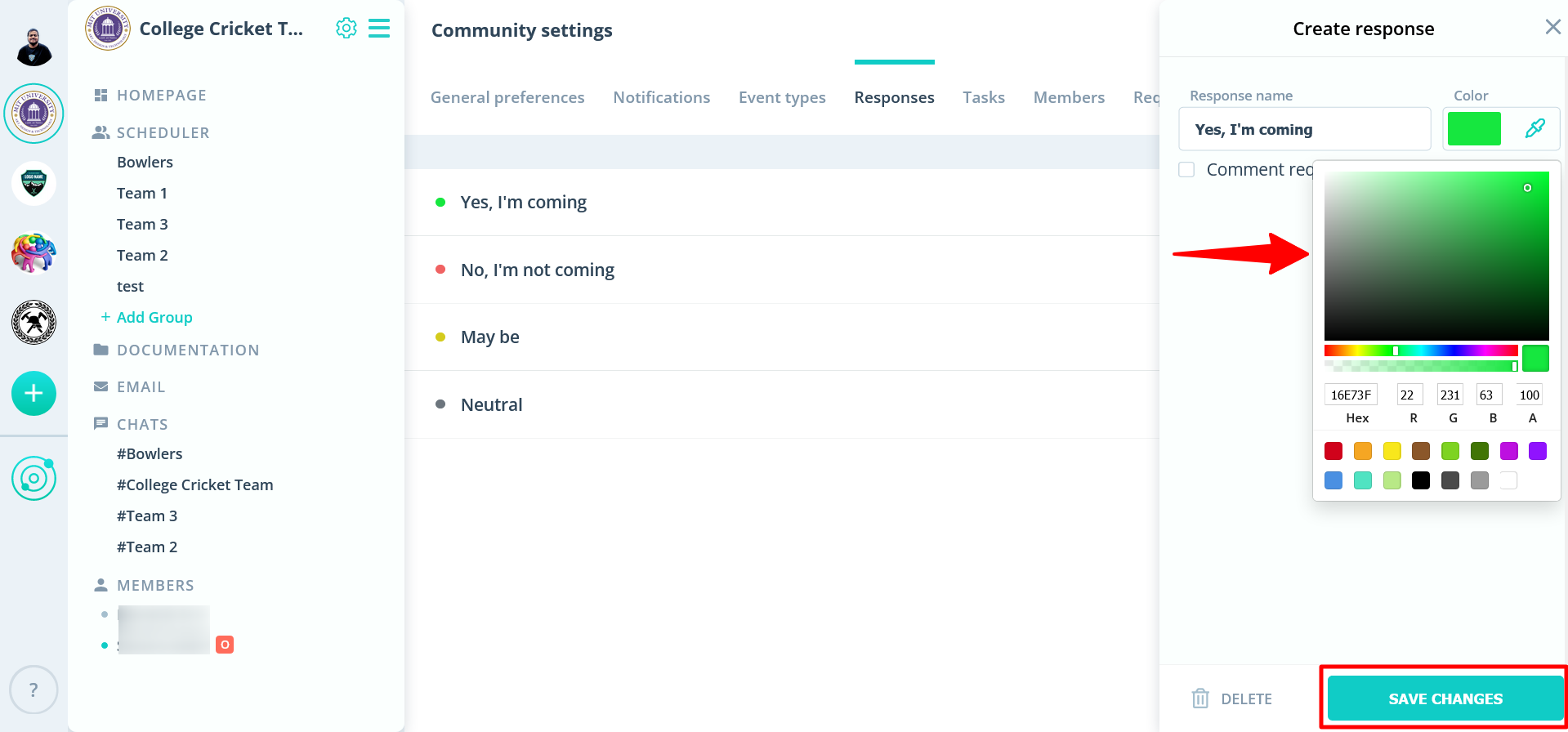 .
If you have any further questions or need support, please contact us via our Contact form.