Manage Membership Requests 👤🚪
To decide on join requests in your community:
Click on the settings icon ⚙ next to your community's name.
Select the "Requests" tab.
Here, you'll see all pending requests. Select individual members or all by checking the boxes.
Click either "Approve" or "Decline".
Next, move on to role assignment and profile completion: Member administration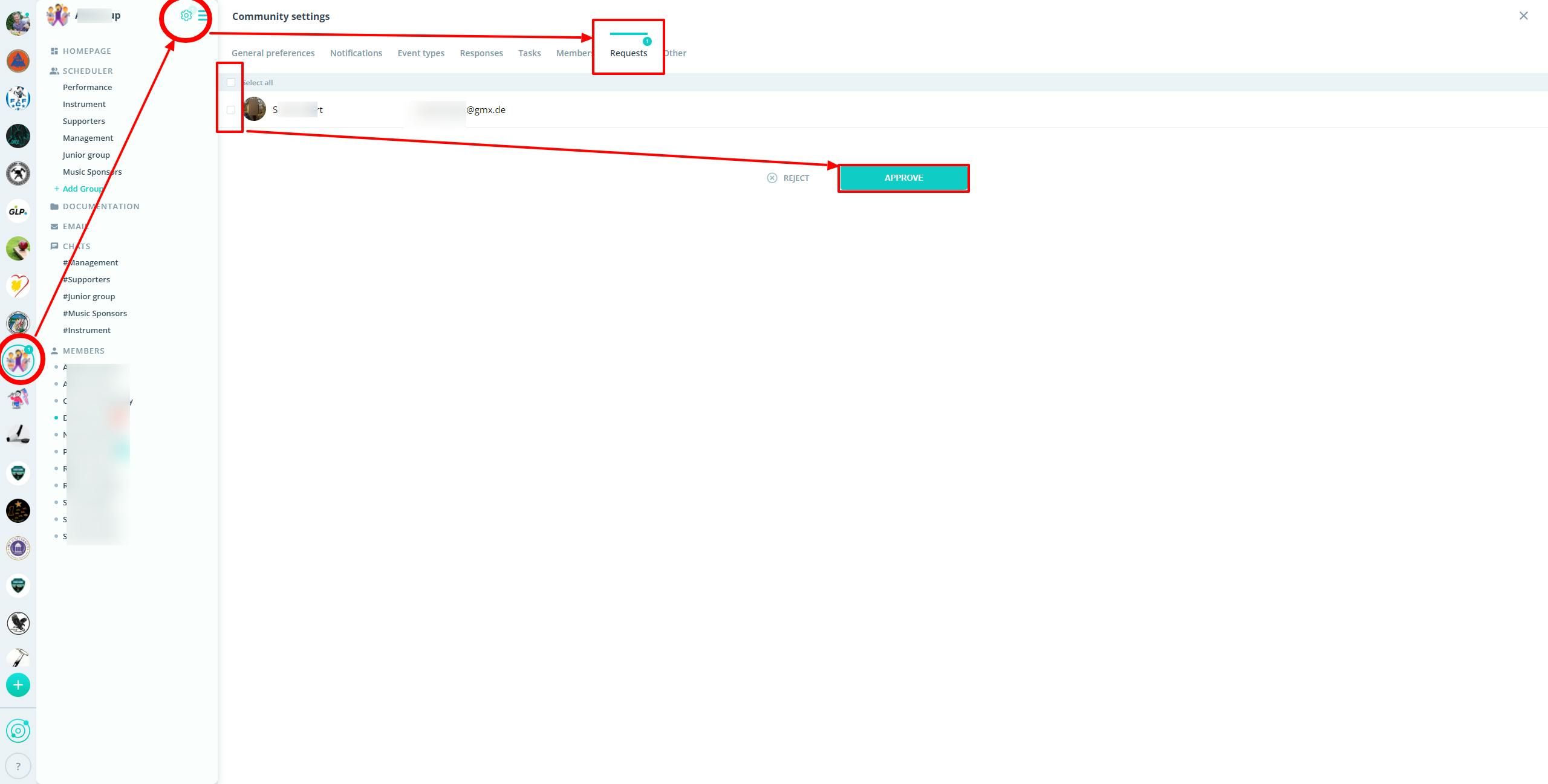 If you have questions or need assistance, please contact us through our contact form.