Member administration
Prerequisite to edit member roles and teams, you should be community-owner or admin of the community.
.
You can assign roles to members in Gumb to allow them to do different functions. To assign or change roles, follow the below steps:
.
On your smartphone:
You can watch the tutorial on our YouTube channel.
.
.
On the web version :
Step 1
Go to your community → In the left sidebar, click on community settings (⚙) → Go to the Members tab.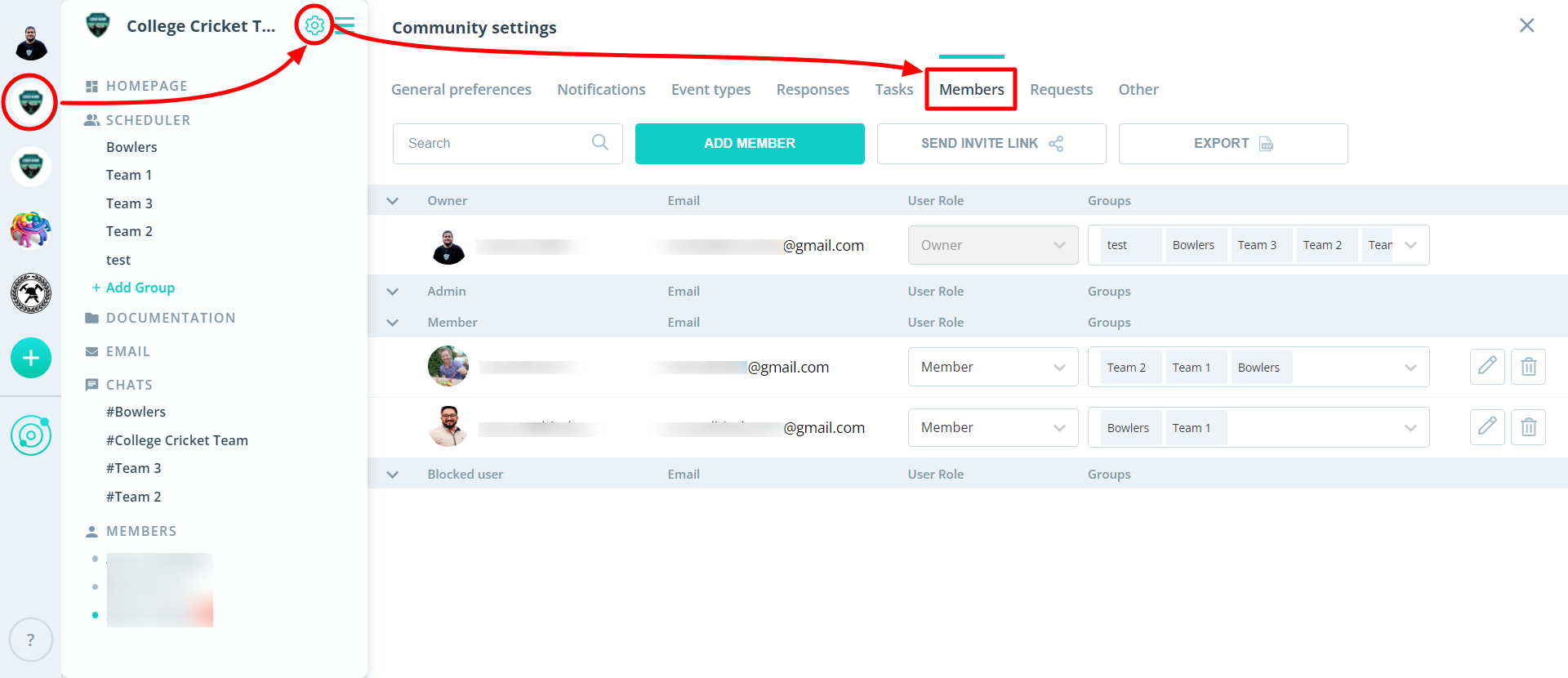 .
Step 2
In the members tab, you can see member and their respective roles in the "User roles" column. You can change it by clicking on the dropdown option as shown below.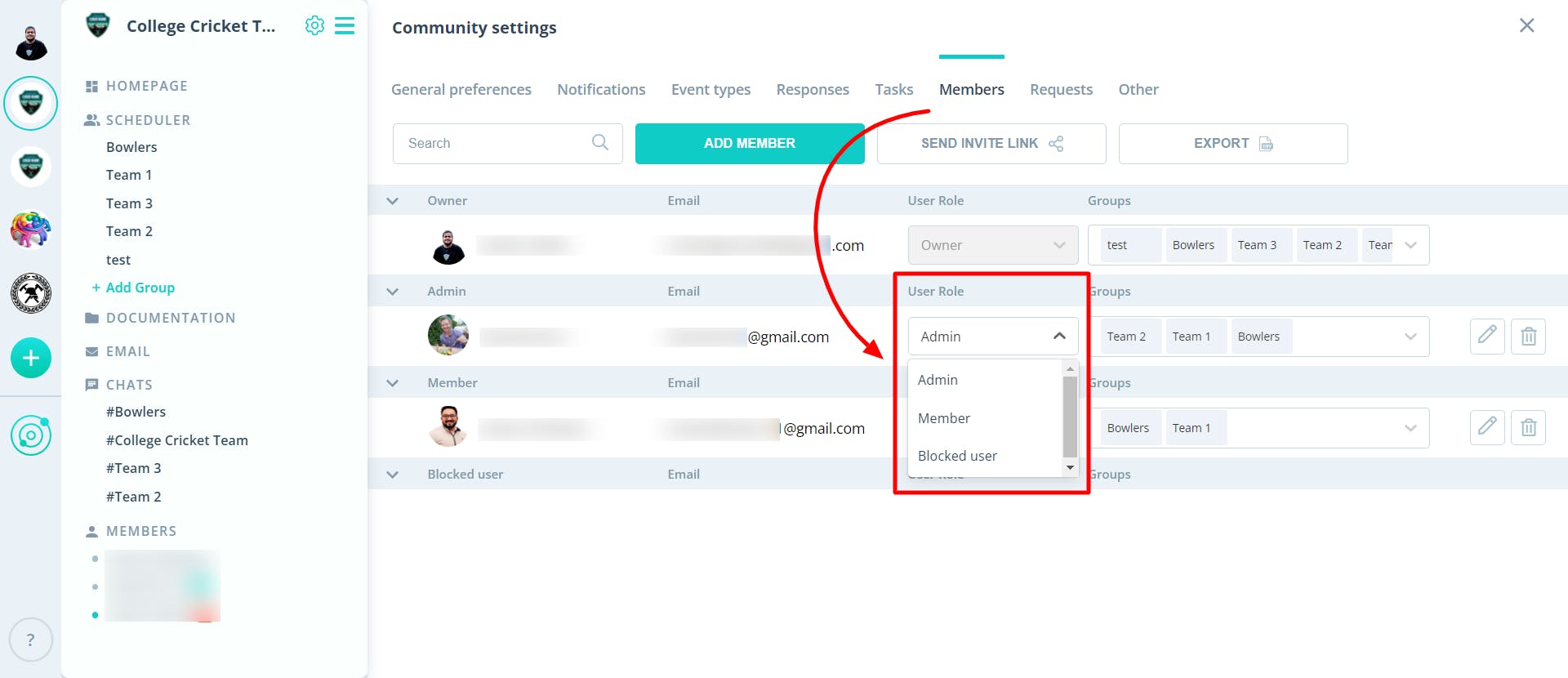 .
And to edit their groups, you can click on the dropdown option under "Groups" column to Add or Remove a member from a group by clicking on the group name.
.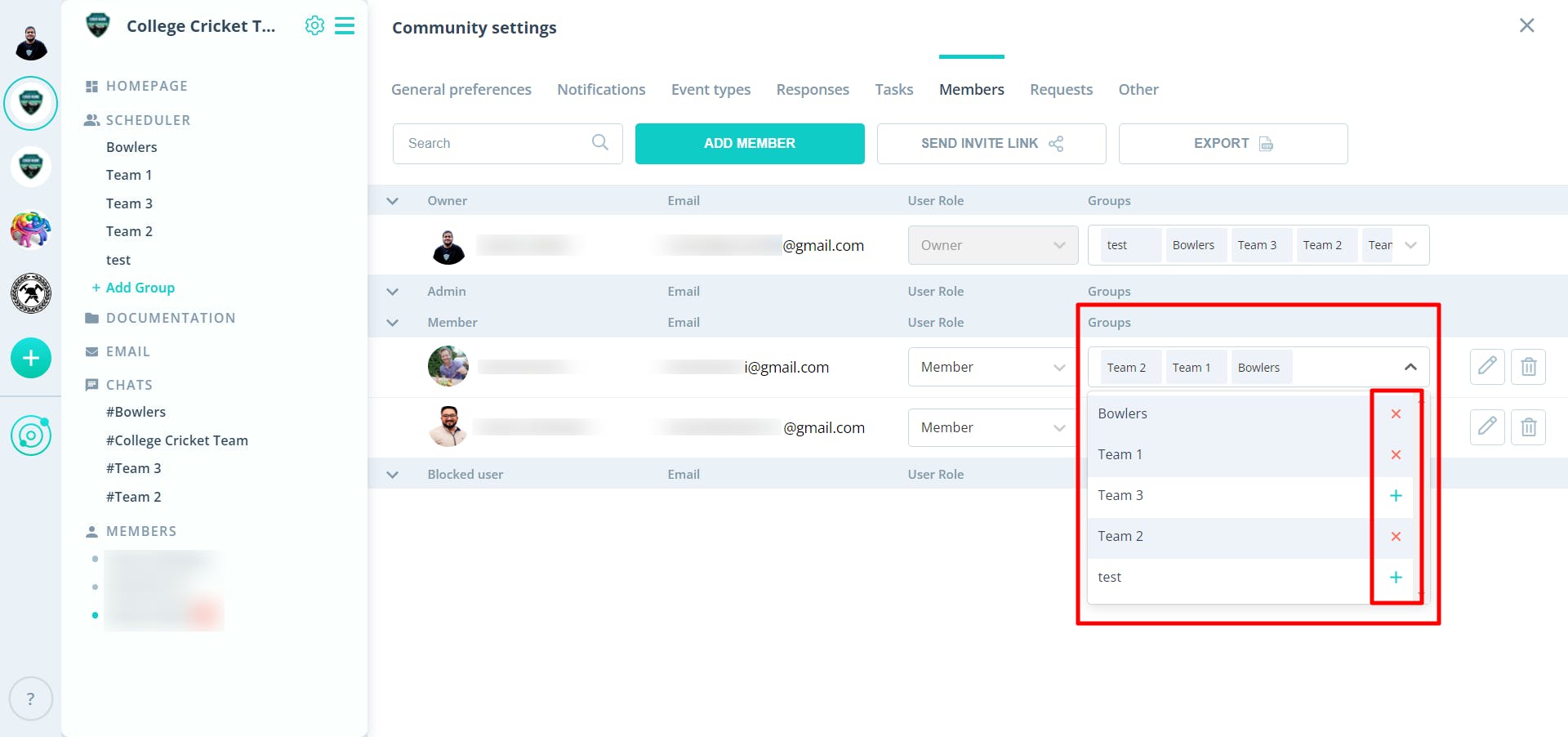 .
.
If the changes you've made don't appear right away, try reloading the page with "F5" or "CTRL+R".
.
.
If you have any further questions or need support, please contact us via our contact form.