Notifications
Gumb offers organization and scheduling features, but also has communication channels like mobile push or emails. If you want to share and stay up to date with your team notifications, make sure, that your mobile-device, your gumb-settings, and your email-inbox (check spam) is receiving Gumb-notifications.
.
.
Push (mobile push on smartphone)
A push notification is a notification, which gets displayed on your mobile device even if you're not in the app right now. If you activate push notifications, you'll always be up-to-date about your community's events and updates. You can also activate or deactivate E-Mail notifications, which will send you the latest news about your community to your E-Mail.
.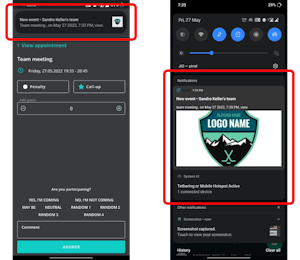 .
.
Notification Settings:
- Open the Gumb app on your mobile device or use the web app at gumb.app
- Go to your profile in the top-left corner:
- In the menu bar, click on 'Settings'
- In your profile settings, click on 'Notifications'
- There you find the option for push notifications and for E-Mail notifications, which you can always activate or deactivate as you want.
.
.
Web view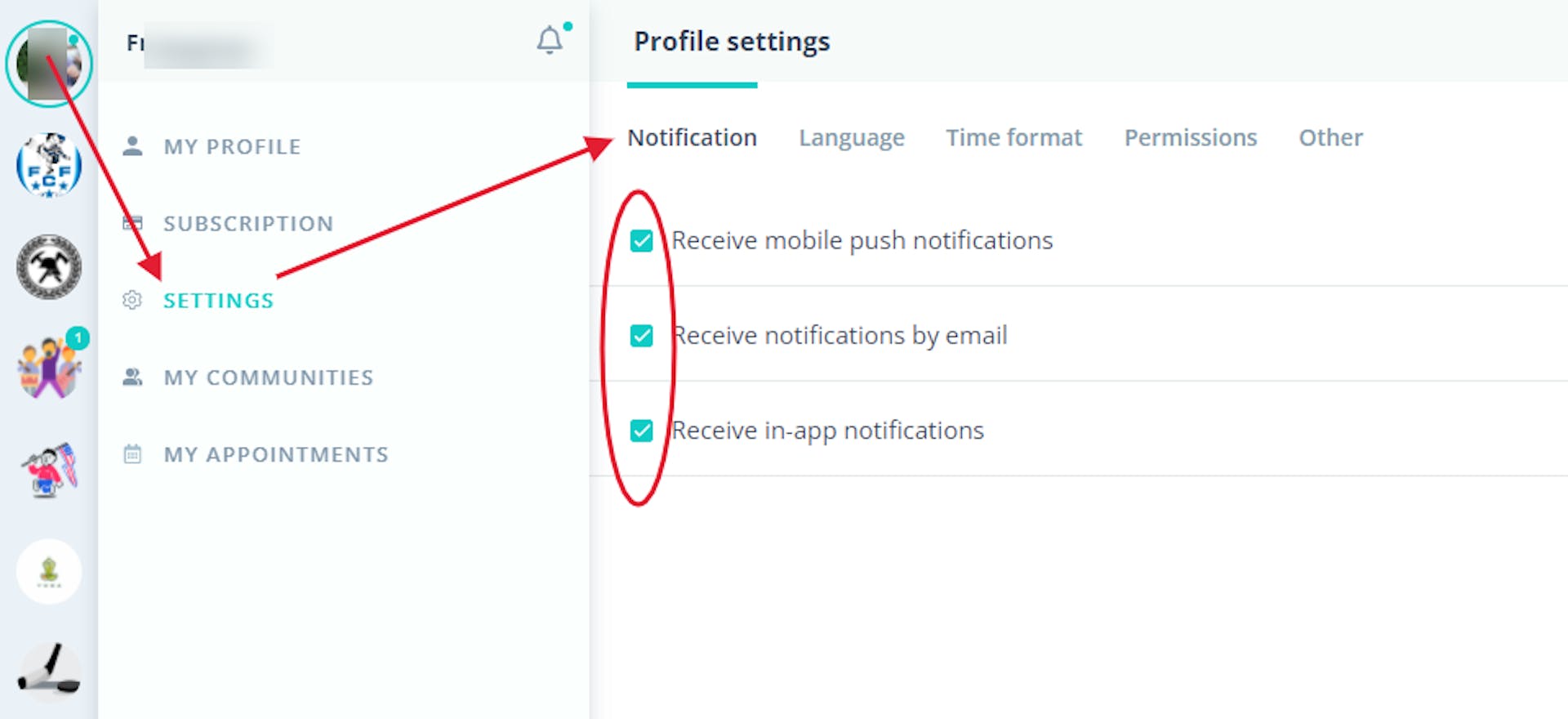 .
Mobile view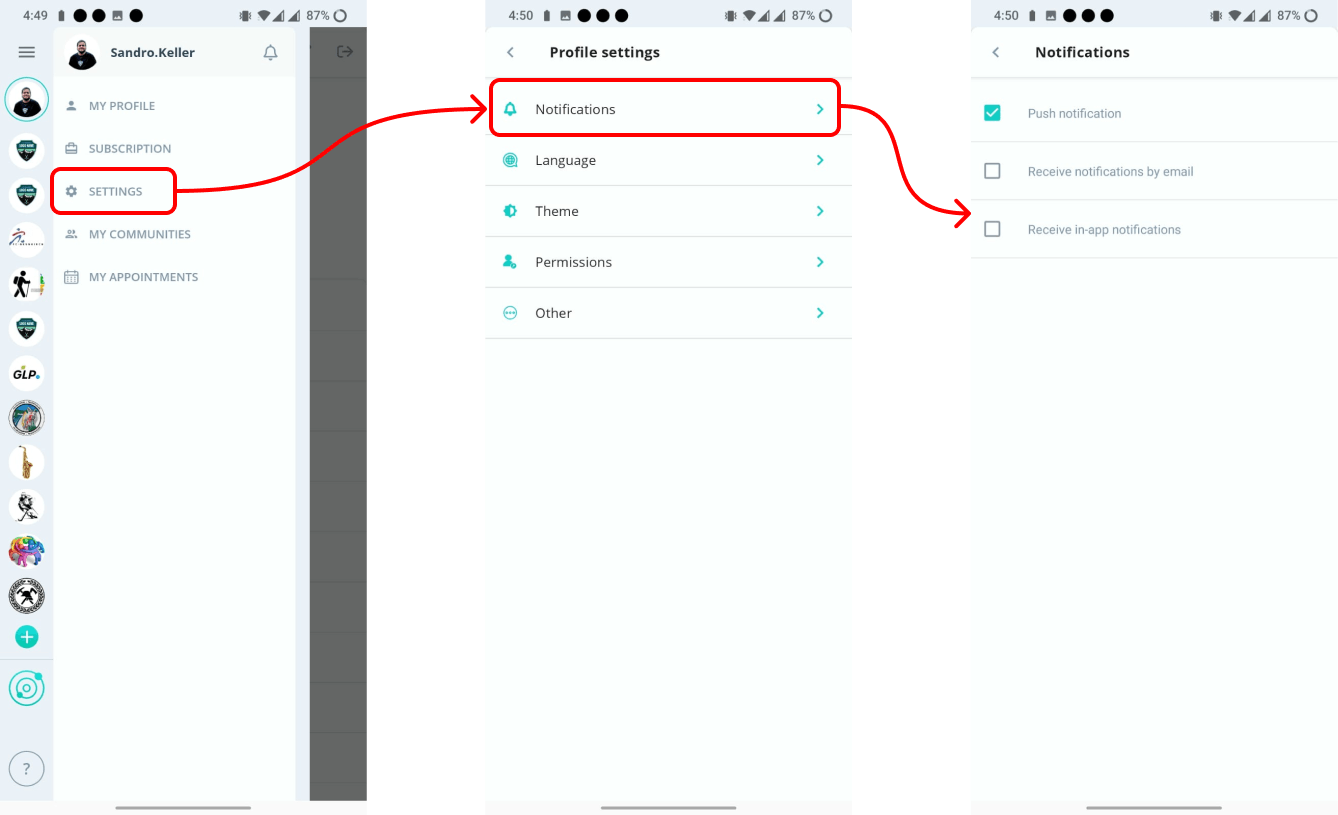 .
.
Alternatively, you can also control the push notifications in your device-Settings:
- Open "Settings" on your device.
- Navigate to "notifications".
- App-Notifications - "On/Off".
.
.
Note: We've also added the "customize notifications" feature to the web version for your Gumb-Admins, so they can go to your general community settings and customize them → Customize Notifications
.
*If, for some reason, you're still not receiving push notifications, we recommend signing out of  Gumb and then signing in again.
.
.
If you have further questions or need help, please contact us via the contact form.