Customize Notifications 📳📴
You can watch a quick tutorial for the E-mail function on our YouTube channel.
.
Members will receive notifications when:
- A new event has been created.
- An event has been updated.
- An event has been deleted.
- Event reminders (maximum 2).
.
Notifications are sent via:
– In-App: Here you can set what is displayed in the app itself (Web, iOS, Android) when you are actively in it.

– E-Mail: automatic sending to the stored email address of the user profile.
.
– Mobile push message: for mobile/cell phone (iOS/Android) users. The short messages consist of text and are displayed as an overlay on the smartphone. The messages are received and displayed even if the app is not active at the time of sending.
.
.
Customize notifications:
.
For members:
As a member, you can enable/disable "Notifications" at any time in your Profile → Settings → Notifications.
Learn more: Notifications settings
.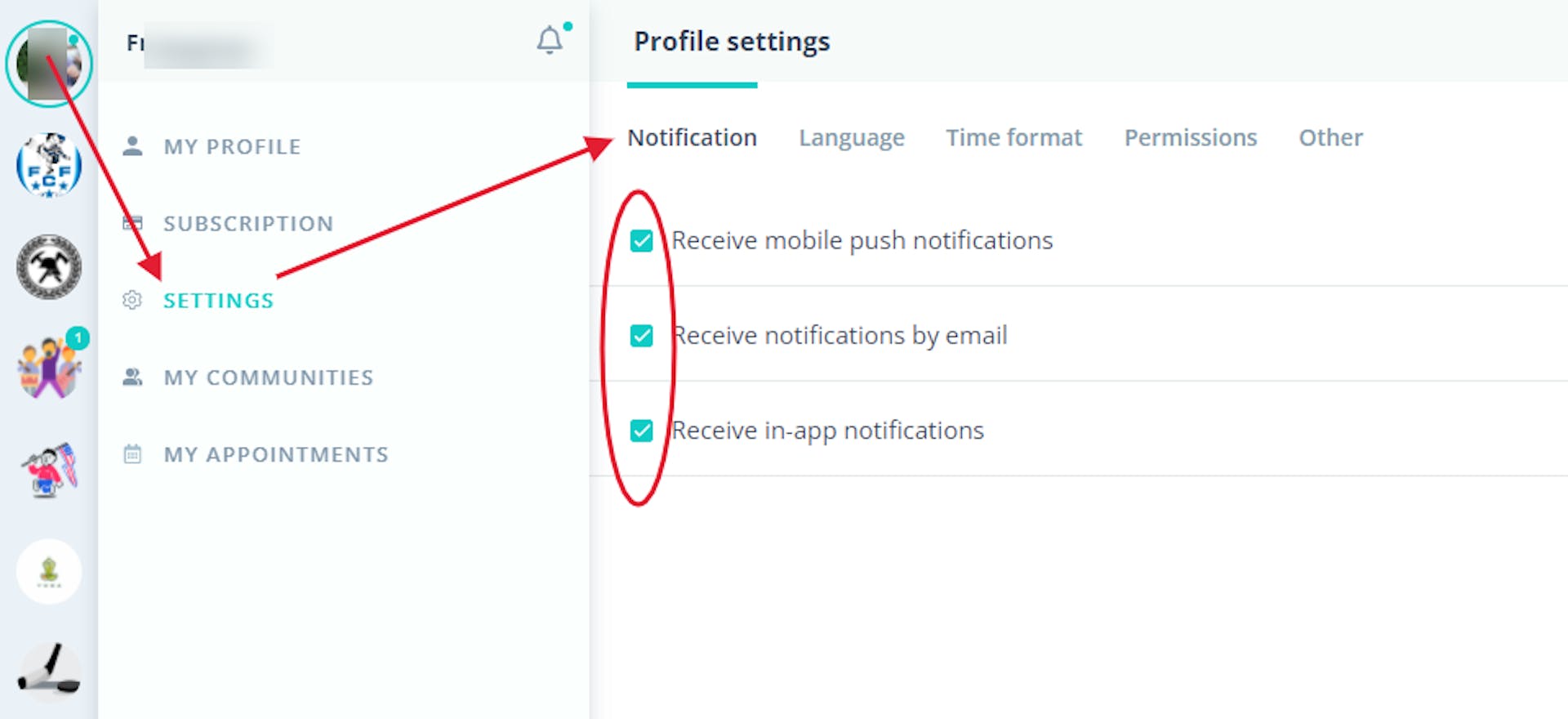 .
.
For admins:
In the Gumb web-version, you can find "Notification Settings" in the Community Settings (⚙). Here you have the possibility to adjust everything exactly for your team.
.
Prerequisite: You have admin or owner rights.
→ Go to the community settings (⚙) and select "Notifications".
→ Individually enable or disable each "In-App / Email / Mobile Push" category you want to use in your community.
→ In each individual drop-down, select which response fields and options to enable with "+" or disable with "x".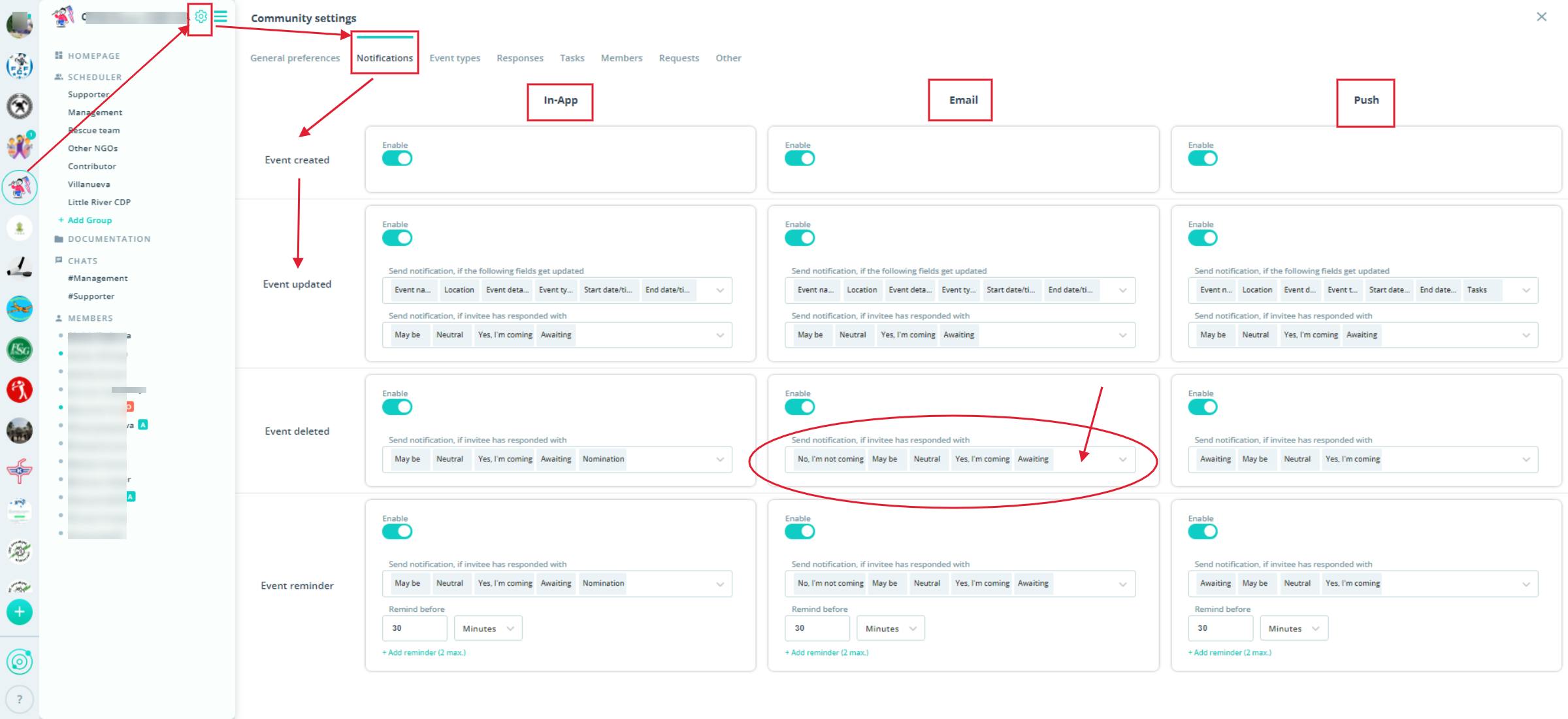 .
.
Important for Admins:
At the beginning, all fields options are displayed empty by default but are still (by system default) enabled. → To adjust them now, we recommend activating and selecting all fields completely first, and then deactivating individual options:
.
This is how it looks by default at the beginning. All fields are empty.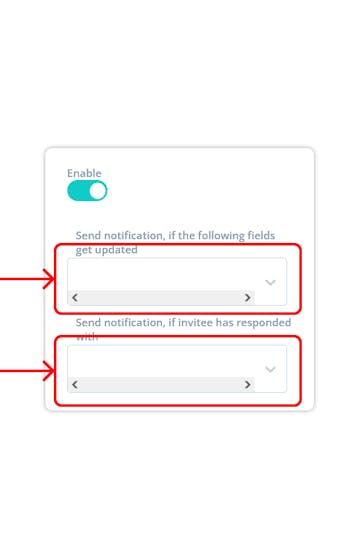 .
Now you need to activate all available field options. Then deactivate those fields that do not require notification.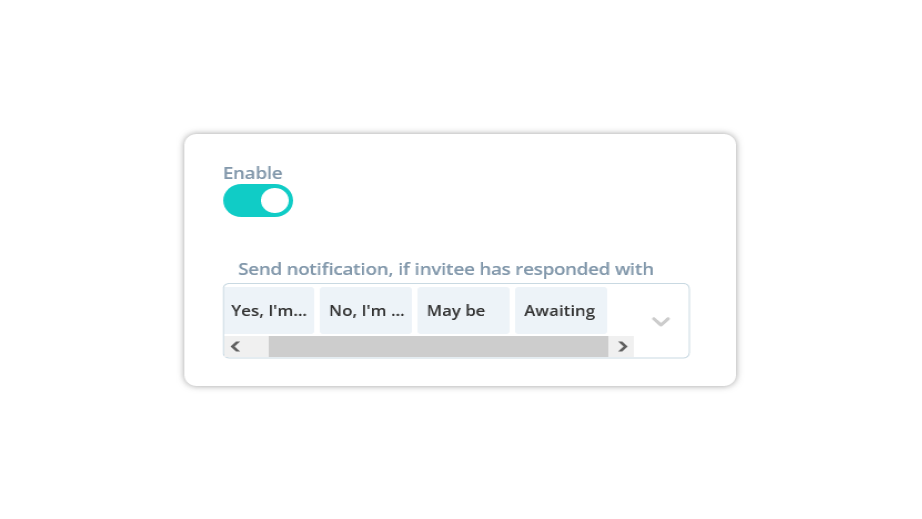 .
.
Before sending, the app asks:
A pop-up occurs after each appointment edit, whether it's for entirely new appointments or simply a minor change. "Do you want to send notifications to invited members?" — this offers the possibility to choose "Don't send" sometimes if members don't need to be informed about every single action.
.
When you press "Send" → your notification settings will apply.
.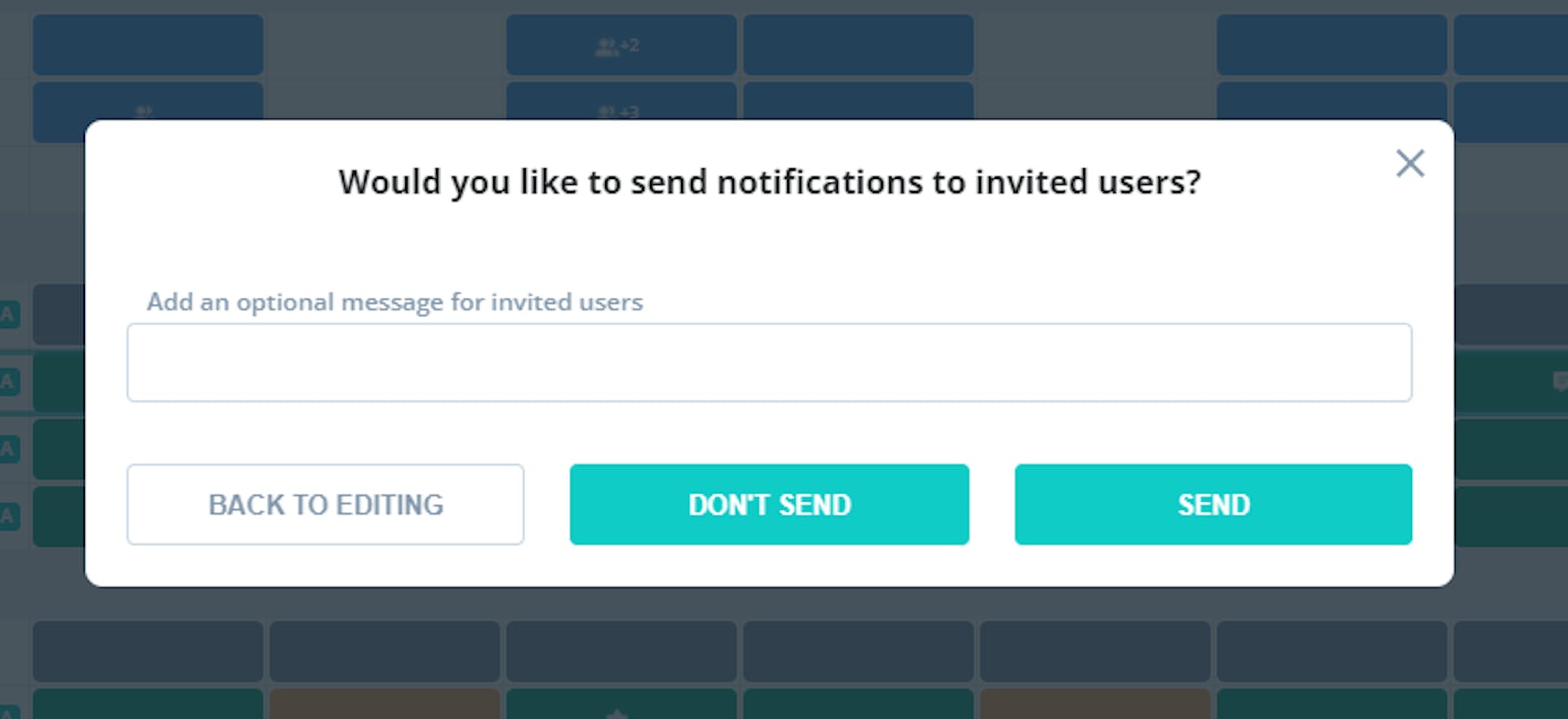 .
Important Note:
Make sure your members have "Notifications" turned on from the profile.
.
If you have further questions or need help, please contact us via the contact form.