My Google Calendar does not sync
Your Google Calendar doesn't sync?
In most cases, this happens because the check mark wasn't set when connecting:
If you disconnect again (click DISCONNECT), and then reconnect again with the checkmark set, then it should work.
It may take Google a few minutes to complete the initial sync after you reconnect on Gumb. You can speed up the data transfer by reloading the Google page.
For more information, follow the instructions here: Connect Google Calendar →
Open/disconnect the calendar connection on the PC now.  Gumb-WEB →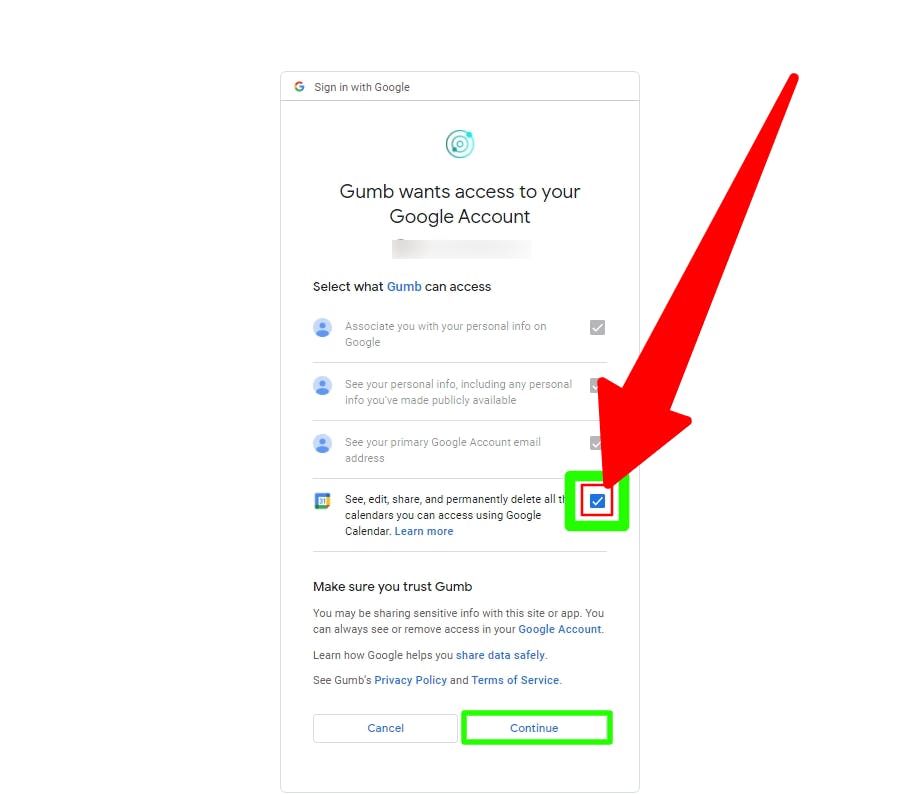 .
.
It still does not work?
An additional error message means that Google itself is still connected to Gumb (although you disconnected at Gumb). Thus, everything must now be completely disconnected once. Proceed as follows:

1. Open https://myaccount.google.com/u/1/security?pageId=none&pli=1
2. Make sure correct email (the one that must be used to sync google events) is selected
3. Go to section from screenshot (Manage third-party access) and disconnect Gumb manually

After disconnecting manually, you can repeat the disconnection process at Gumb and reconnect (remember to check the box). Then it should work.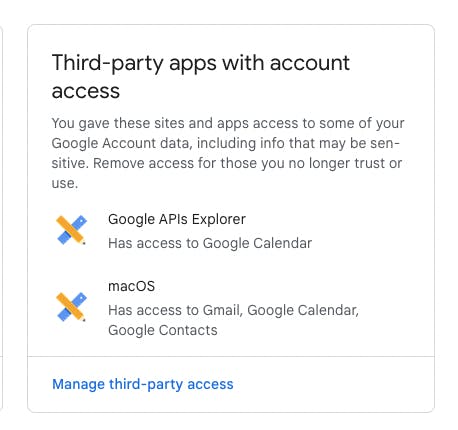 .
.
If you have further questions or need support, please contact us via our contact form.