What does the ⭐& ⚫ mean?
A star ⭐ means *Nomination* and is a fixed marking by an administrator. The star may also be interpreted as a call-up for the appointment. The assigned star is visible to the user.
For example, in sports clubs: the star is set by the administrator, there is a fixed marking by the administrator and means that this player is in the line-up, squad, formation, etc.
For example, in the company: in the shift plan for employees, the supervisor checks the availability and assigns the fixed shift by star. In this way, you can check the availability and use the star to mark a fixed assignment for the employee.
The black dot "Penalty" ⚫ can be used to record the actual presence in past events. It can also be used as a "penalty point", for example. So, if someone has missed an appointment, click the black point on their response. The assigned point is visible to the user.
Team leaders and board members thus use the statistics page at the end of a season, for example, and check the number ⚫ or ⭐ of their members.
.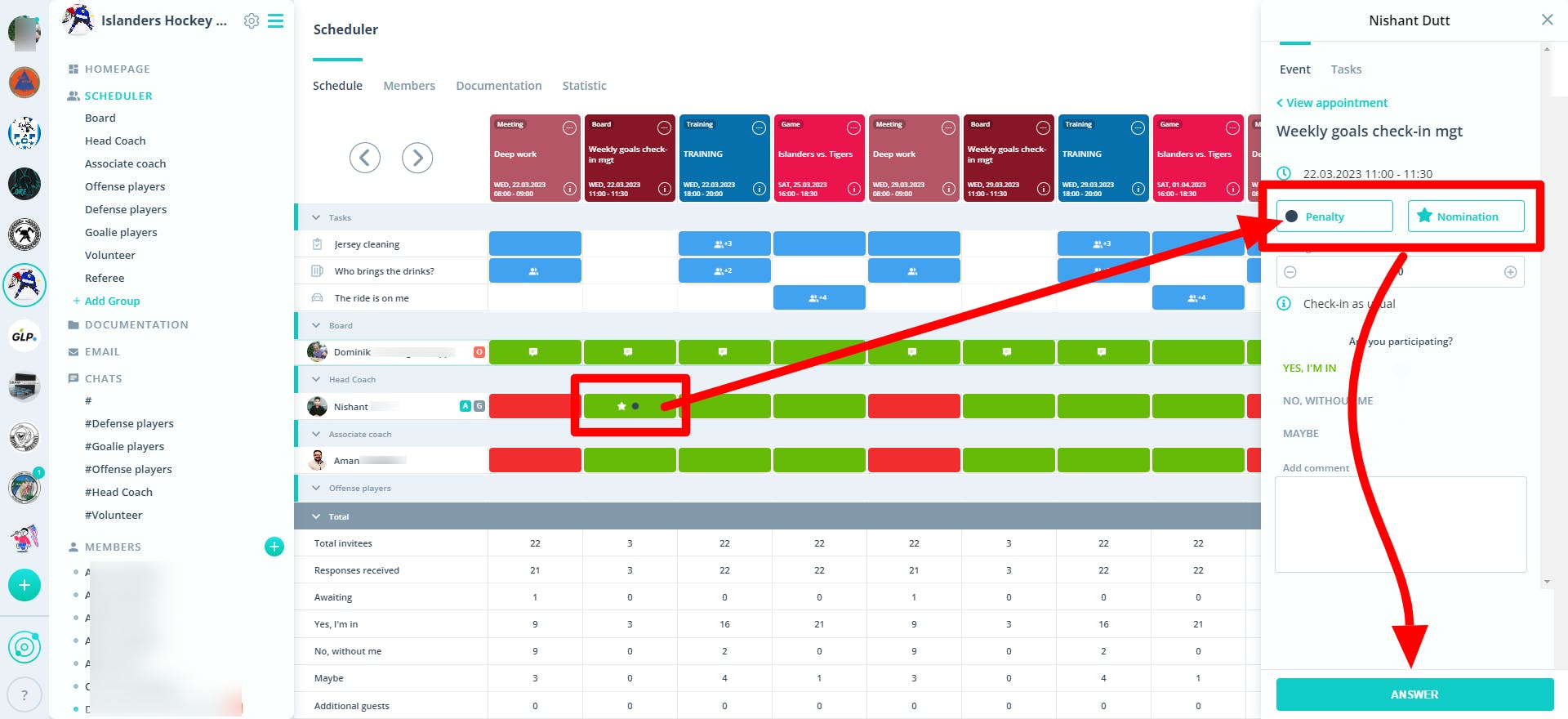 .
.
How to inform your fixed squad automatically by mobile push:
Set up your settings so that only nominated, i.e., those with stars, receive a push message on their smartphone. This way, they always stay informed and can click on the push to directly view and manage the event details.
To achieve this, go to the community settings (⚙) to the right of your community name, and then to the "Notifications" tab:
Under Event Reminders, select/enable the "Nomination" field. Make sure that when you click on the menu field, the field is checked. Activated fields are displayed as follows and are grayed out:
.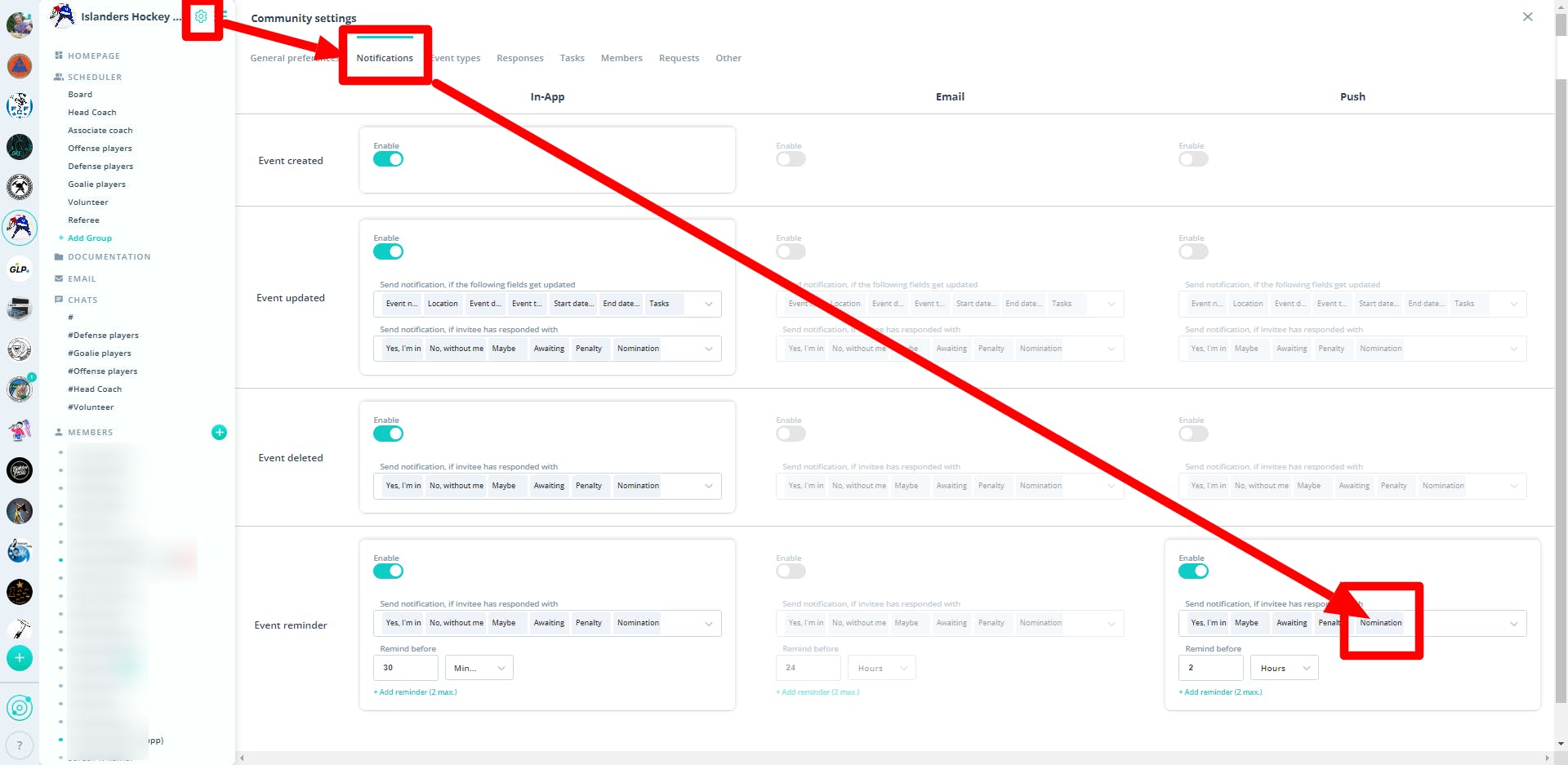 .
.
The contact form can be used if you need further assistance or have additional questions.