Edit membership requests
Members can send a "membership request" when they have received a community link.
Learn more about how members can be added to your community: Add members to a community
.
How to manage membership requests
Prerequisite: You must have community-admin or owner permissions.
You can reject or approve requests from members to join your community by going to Community Settings (⚙), which is found to the right of your community name, and then to the "Requests" tab:
.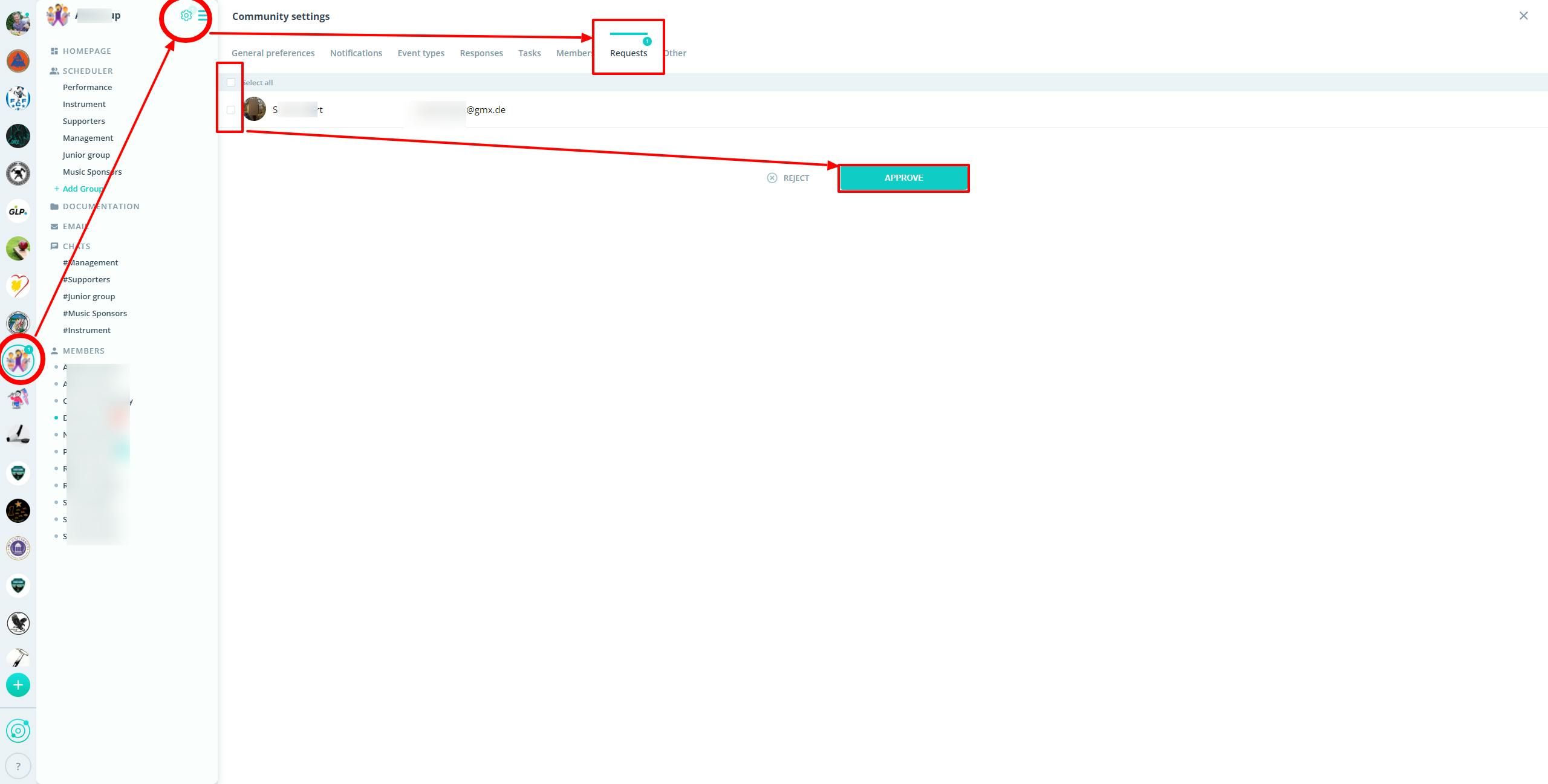 Using the "Check boxes," you can pick individual members or all of them at once, and then press "Approve" or "Reject".
If you have any further questions or need support, please contact us via our contact form.