Edit home page and community details
Every time your team shares an event, or get reminded by an upcoming event, your logo will reach the eyes of any user. This helps your branding efforts— not to mention increasing the engagement of members confirming their attendance with the app.
.
To change details such as the title or image of your community, simply go to the community settings (⚙), and then to the "General Preferences" tab:
You can upload your company logo and cover here by clicking on the highlighted area and fill the details below.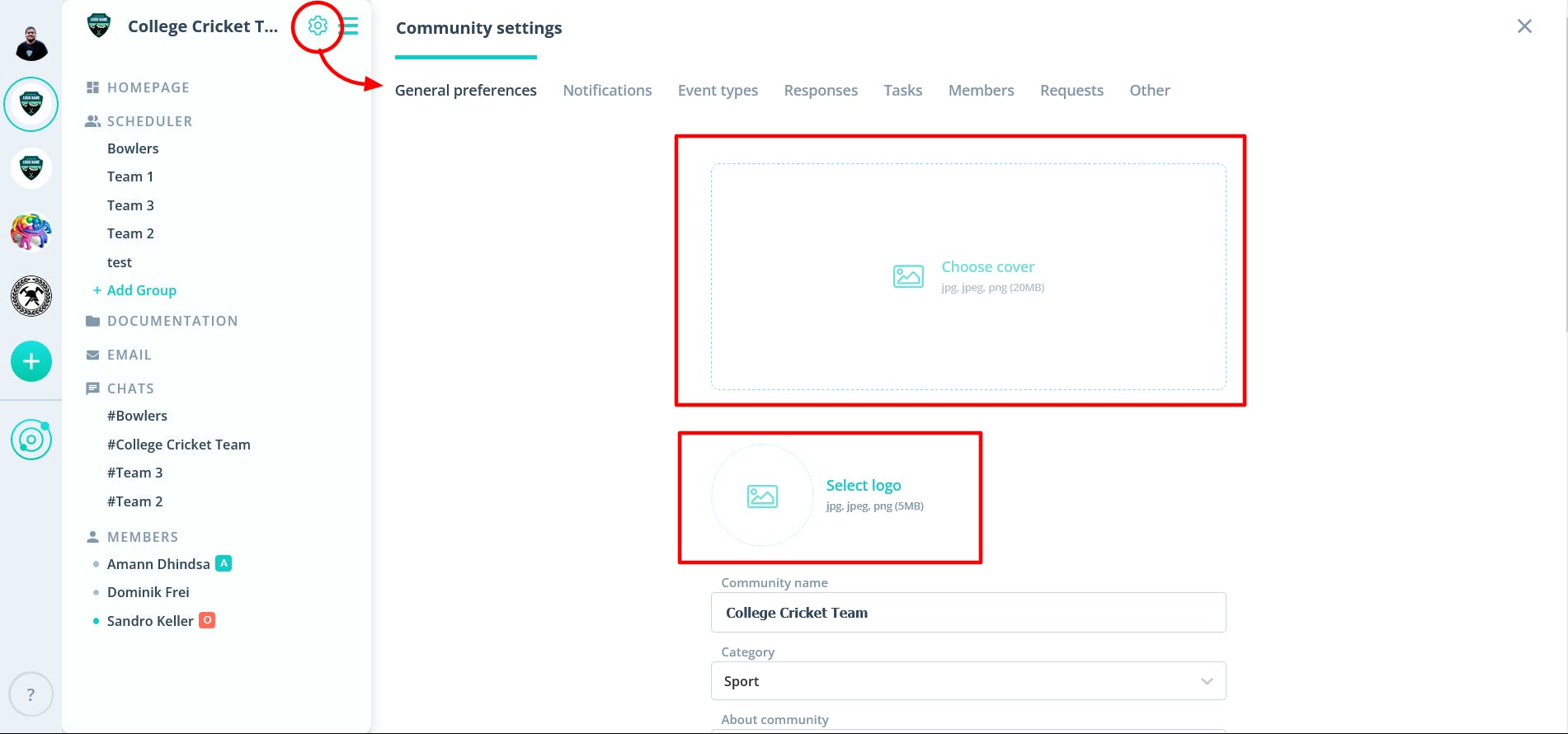 .
After uploading make sure to click the "SAVE CHANGES" button below.
.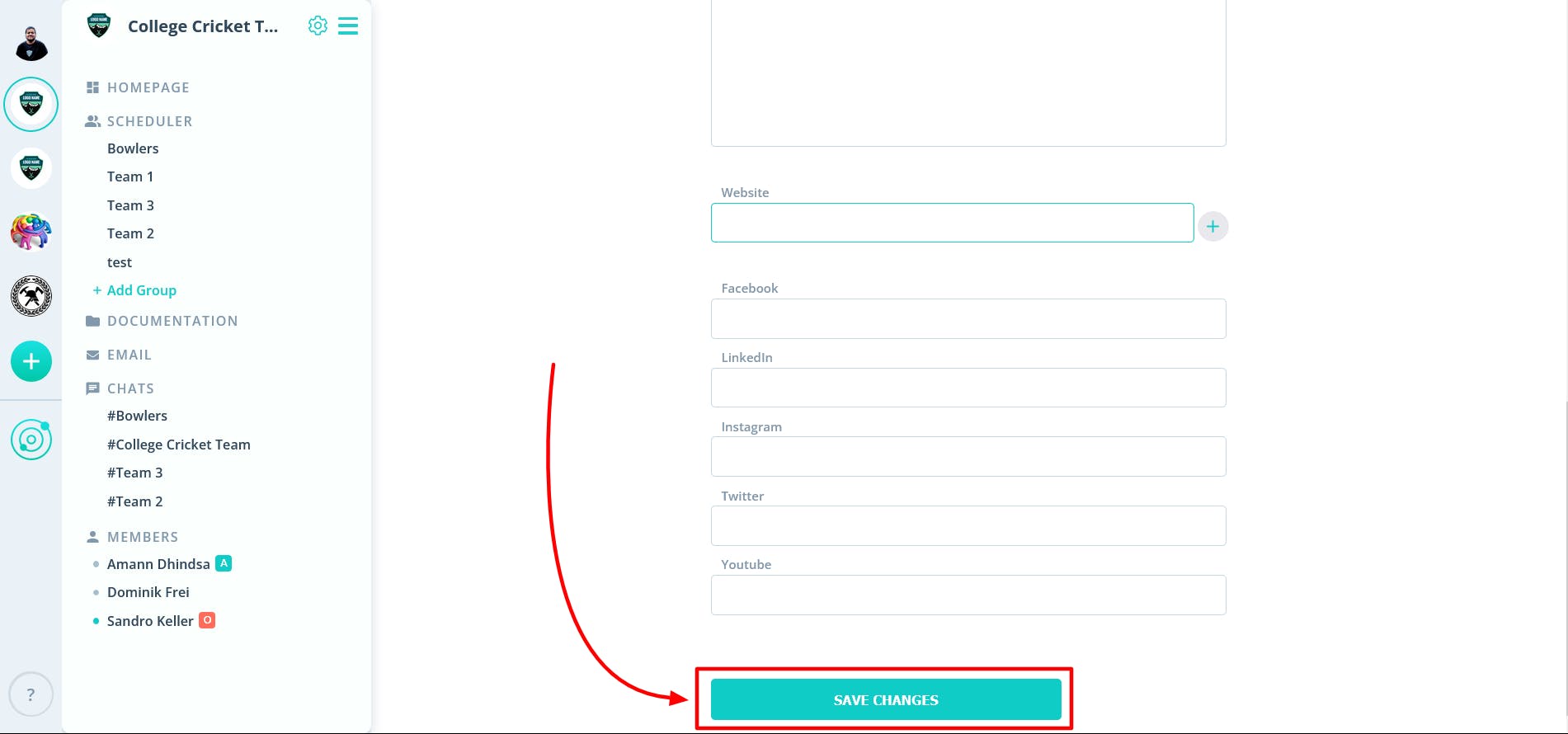 .
You can always replace the cover or logo by clicking on the images you've uploaded.
.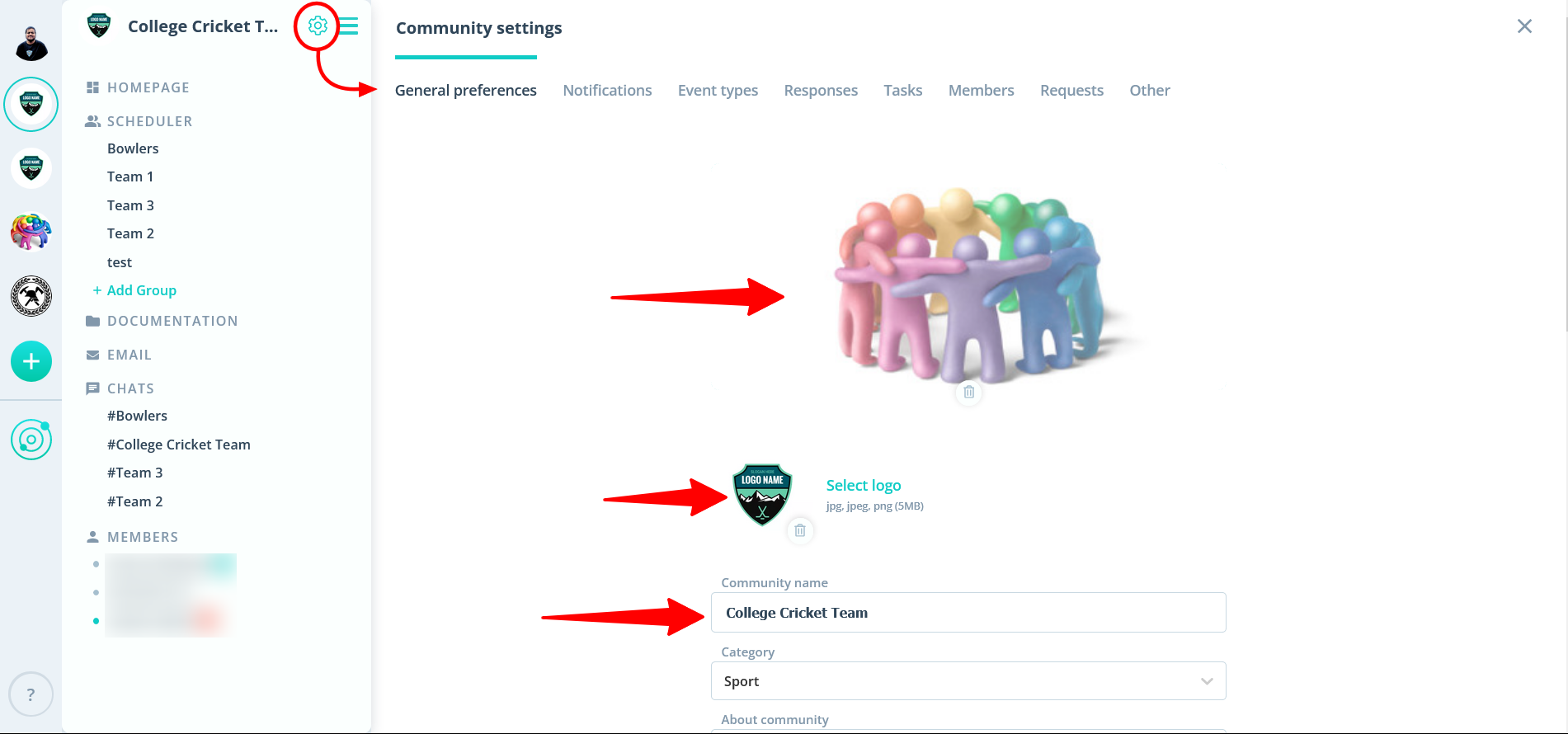 .
When you create or schedule events in a community, your member receives notification with meeting details and logo, which will serve them as a reminder and a differentiator in the notifications bar (see below).
.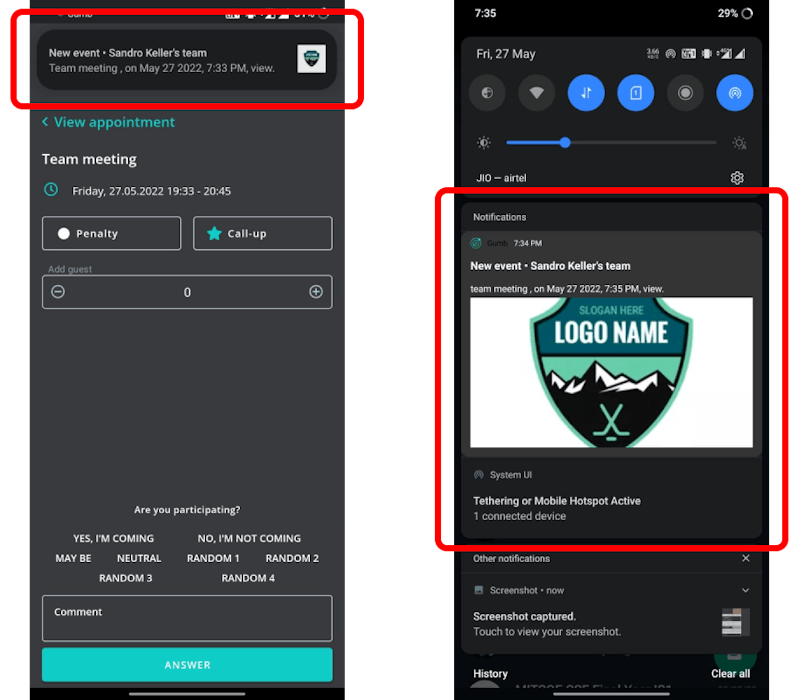 .
If you have any further questions or need support, please contact us via our Contact form.