Edit Community Homepage ✏️
Important: Every time your team plans an event via Gumb or is reminded of it, your logo will be displayed. This strengthens your branding and promotes member engagement.
.
To modify the title or image of your community:
Click on the settings icon (⚙) next to your community's name.
Navigate to the "Preferences" tab.
Upload your logo and cover photo, then fill out the additional details.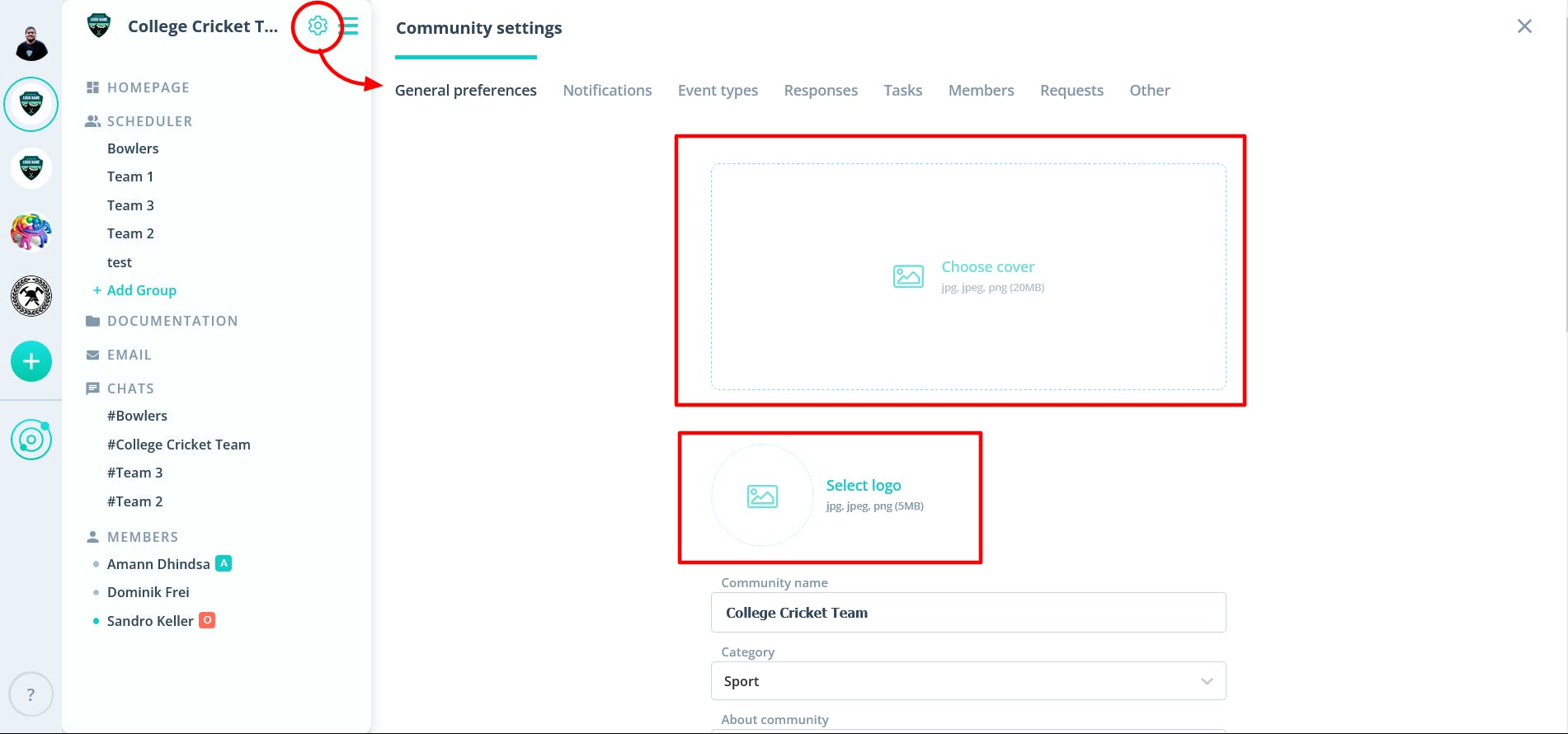 .
After uploading make sure to click the "SAVE CHANGES" button below.
.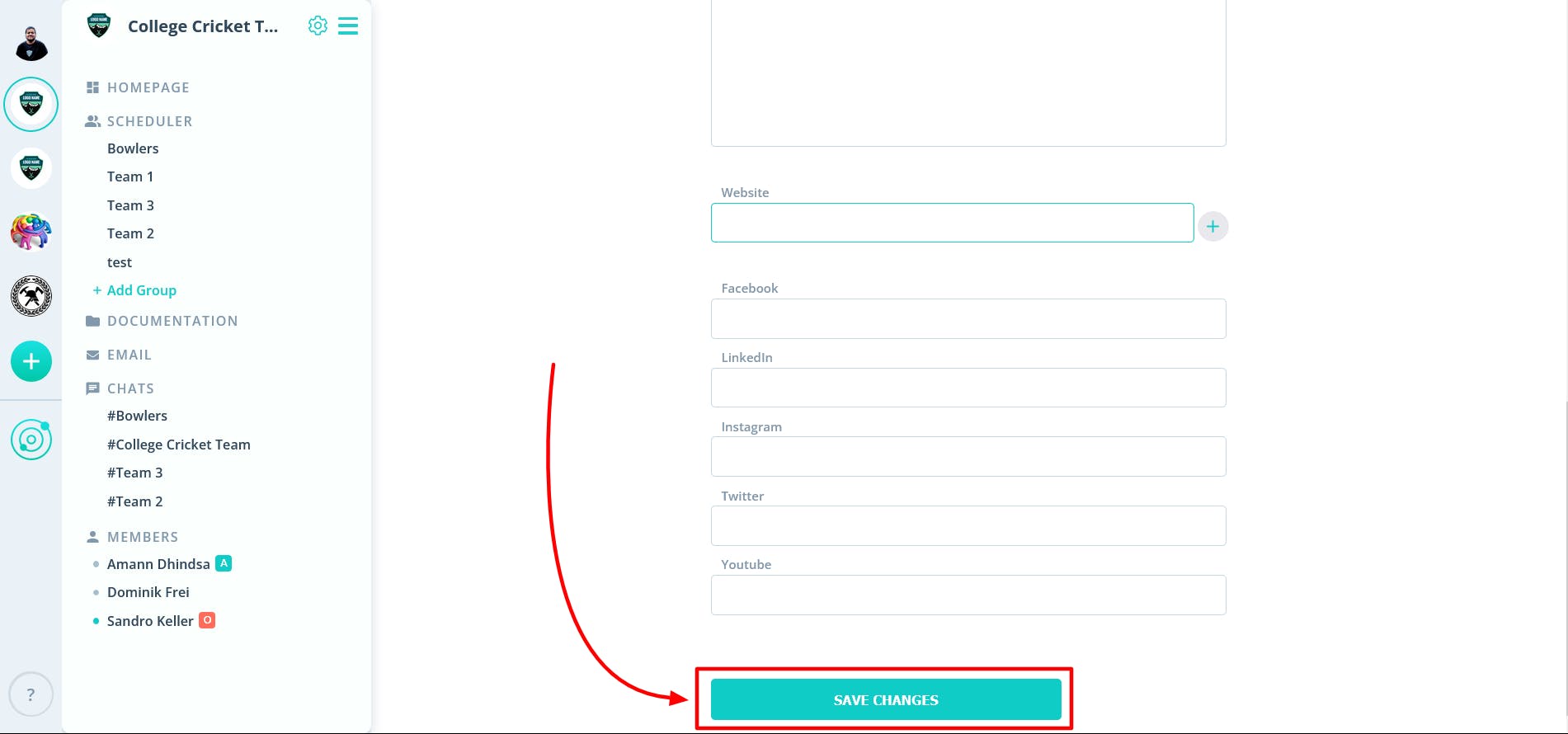 .
You can always replace the cover or logo by clicking on the images you've uploaded.
.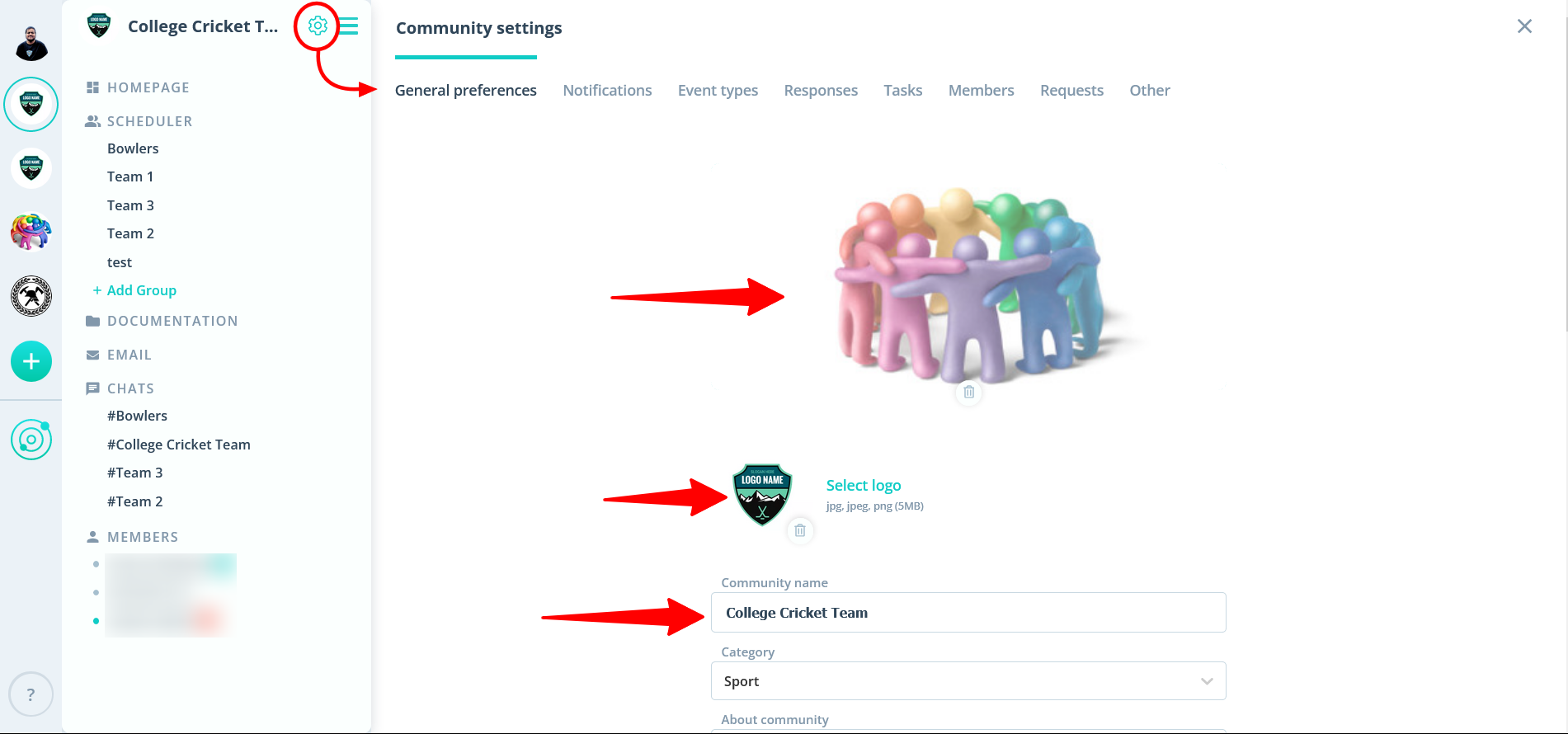 .
When you schedule events in a community, members get a notification with the event details and your logo, acting as a reminder and differentiator in their notification bar.
.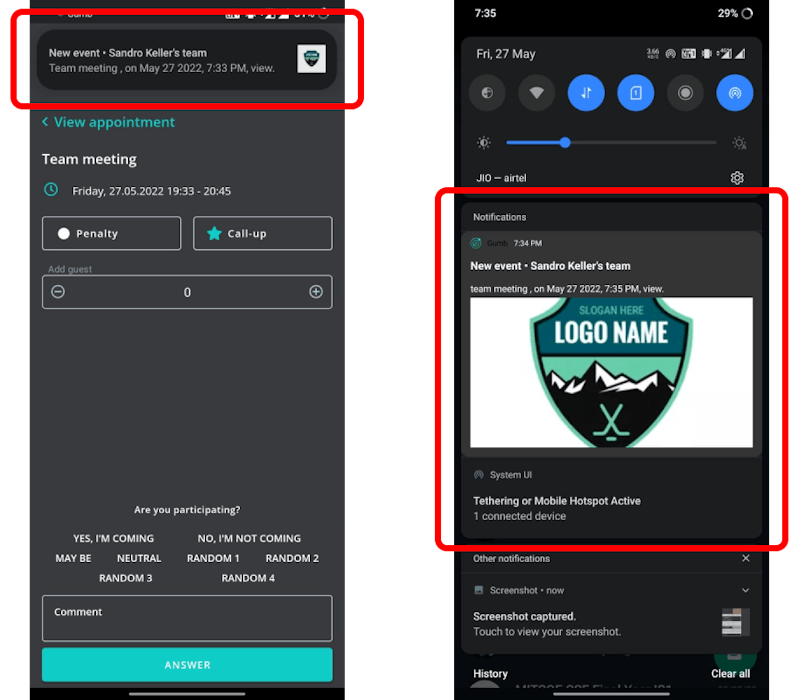 .
.
If you have any further questions or need support, please contact us via our Contact form.