Can I use the Apple iCloud calendar?
We are often asked if it is possible to include the appointment updates in the Apple iCloud calendar? That would be important because in communities there are always Apple users as well as Google users.
Our answer: The direct connection (iCal) is anchored in the development plan, but we cannot promise a date.
Indirectly, the iCal format can already be integrated, but only if some Apple users still have a Google account. Or maybe you have a generic user account, e.g., "appointments@ourcommunity.com?"
If Apple users still have a Google account, or if you or someone at your company uses a generic account (e.g., president@ or appointments@), this can be set up …
.
How to integrate other formats such as iCal:
.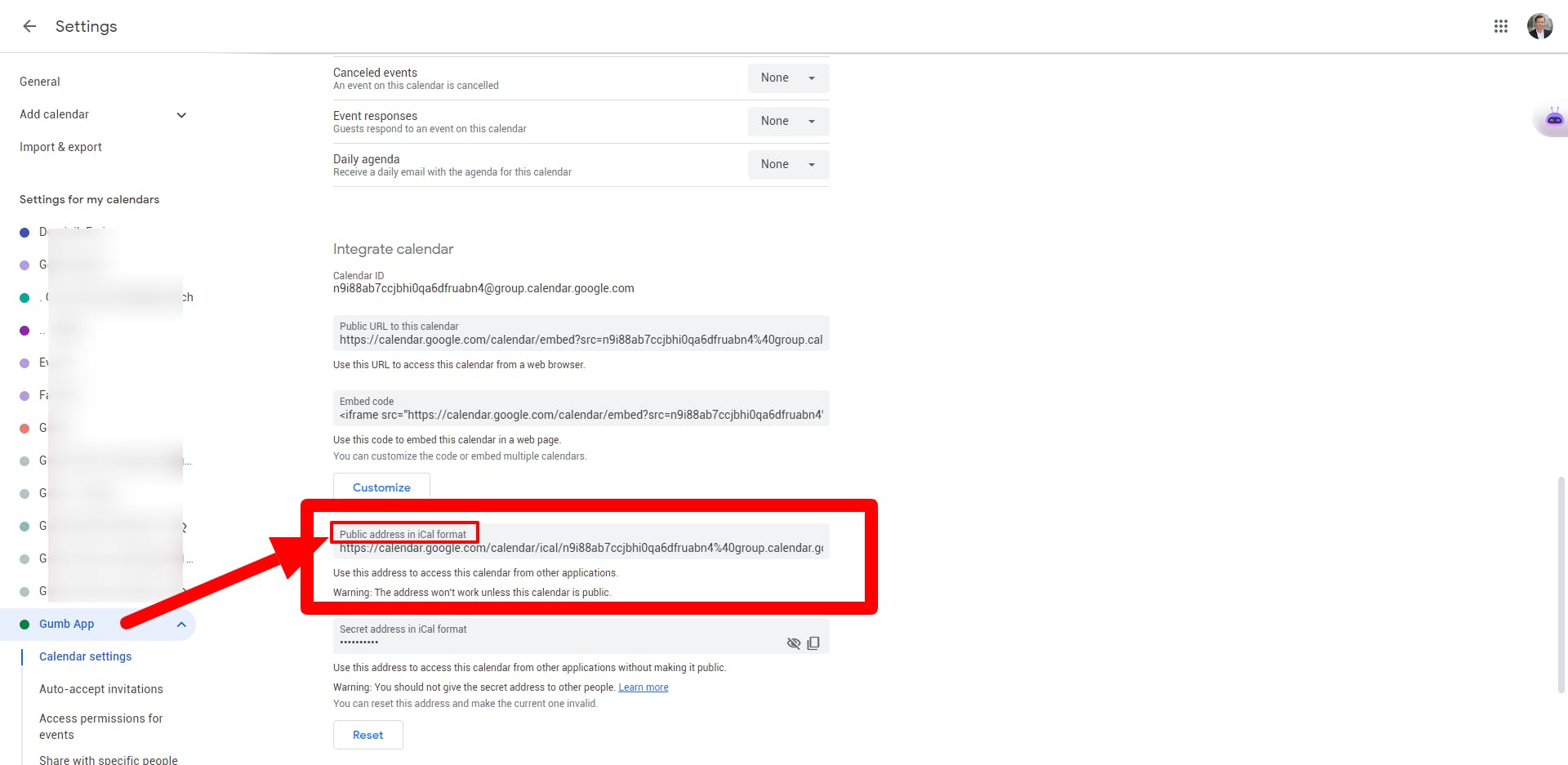 .
A Gumb user account has been connected to Google Calendar (Note: Not "Gumb App" as in our example image, but your community name will be displayed to you). If you go to the settings on the right (click on the 3 dots), Google Calendar offers you other formats, such as the iCal connection. So, Apple calendars or Outlook can be synchronized as well.
.
For example, you could also add/activate generic Gumb user accounts (e.g., admin@community.com) as participants for your public appointments, and then connect this account with Google Calendar + the public URL with your website.
.
Even though this is not currently a direct connection, the iCal connection clearly belongs to our development plan. We are working on this right now.
.
If you have further questions or need help, please contact us via the contact form.